Some crochet projects require us to join different pieces together. We will teach you how to seam the sides of two crochet pieces, as if they were the side seams of a top worked in double crochet. The materials we have used are We Are Knitters Pima Cotton in color mint, a US size 8 (5mm) crochet hook, and a tapestry needle.
The level of difficulty is easy, you just need to know how to sew at a very basic level. The idea is to join the two pieces, so that the seam can be as disguised and fine as possible. I'll show you 4 different ways to seam the sides.
BACKSTITCH: join the side seams with a backstitch. Place both side seams facing together, and make little stitches in backstitch. This means, for the first stitch introduce the tapestry needle through both pieces, advance about ½ in (1cm) from right to left, and go through both pieces again. For the second stitch, introduce the needle again through the beginning of the first one, and this time, advance 1in (2 cm). For the third stitch, introduce the needle at the end of the first one, and advance 1 in (2 cm) at the time. You will get a continuous line on both sides. Make the seam as closest to the upper edge as possible so you don't create a very thick seam. Once you finish with the backstitch, you will notice it becomes hidden in the wrong side.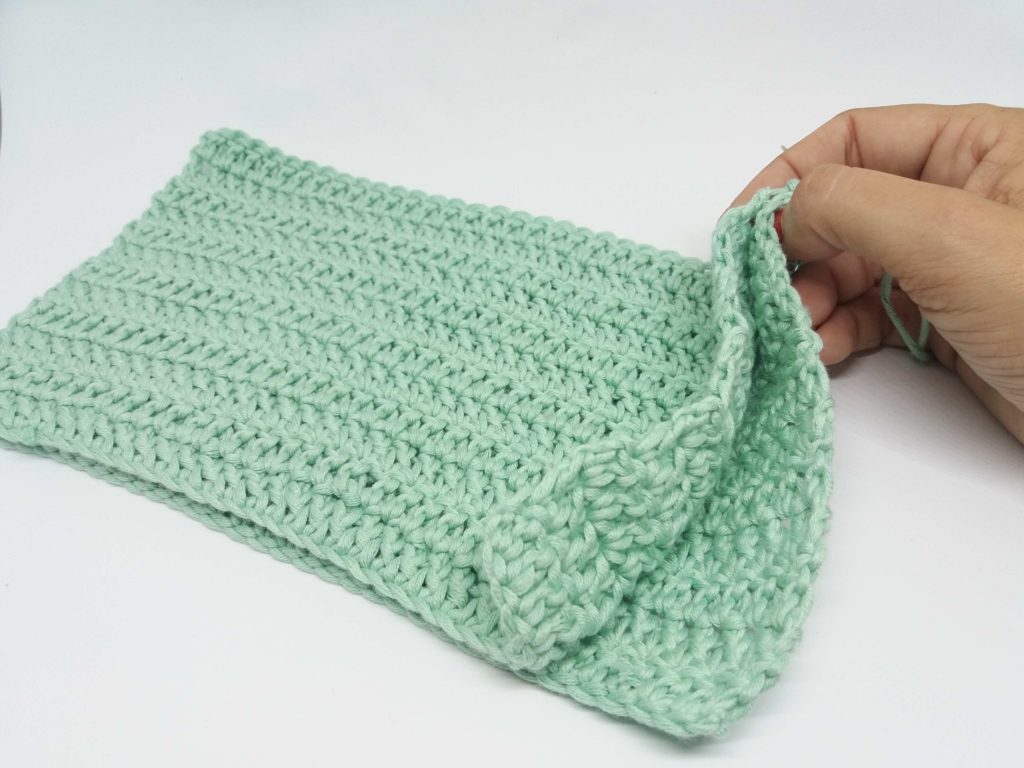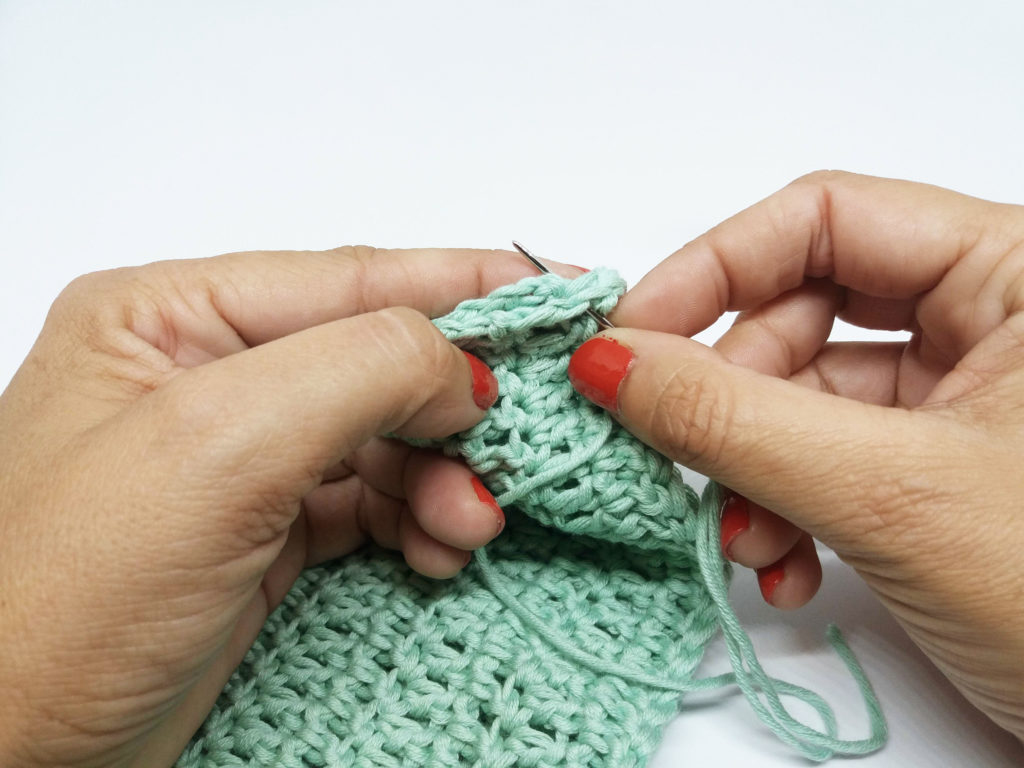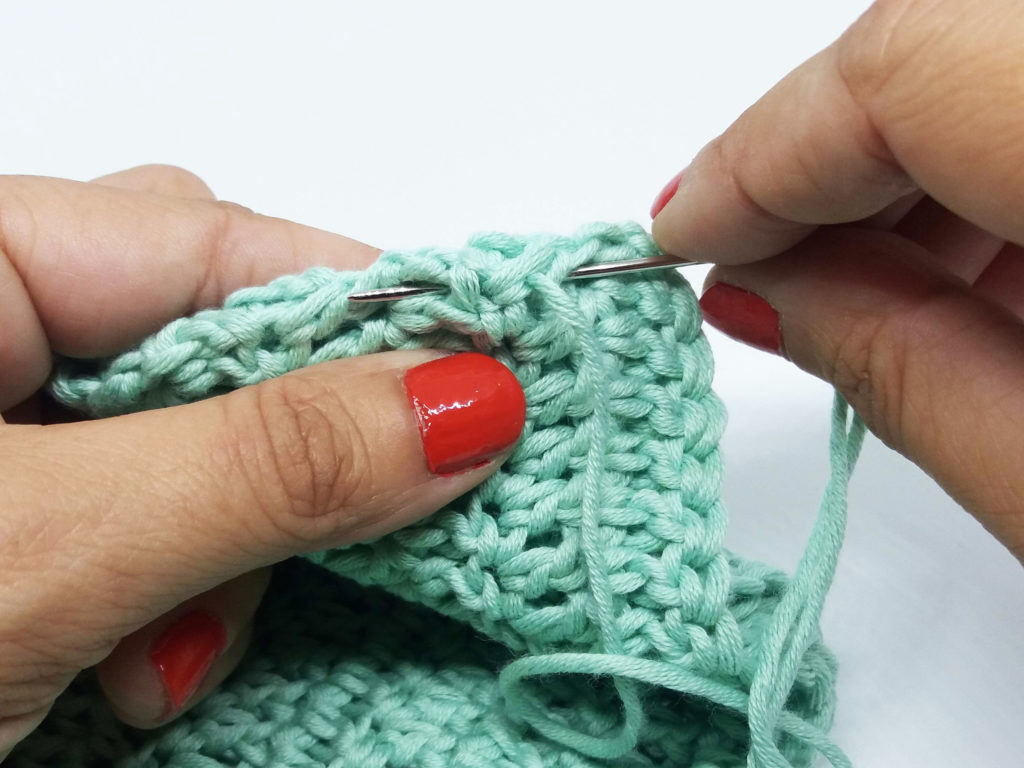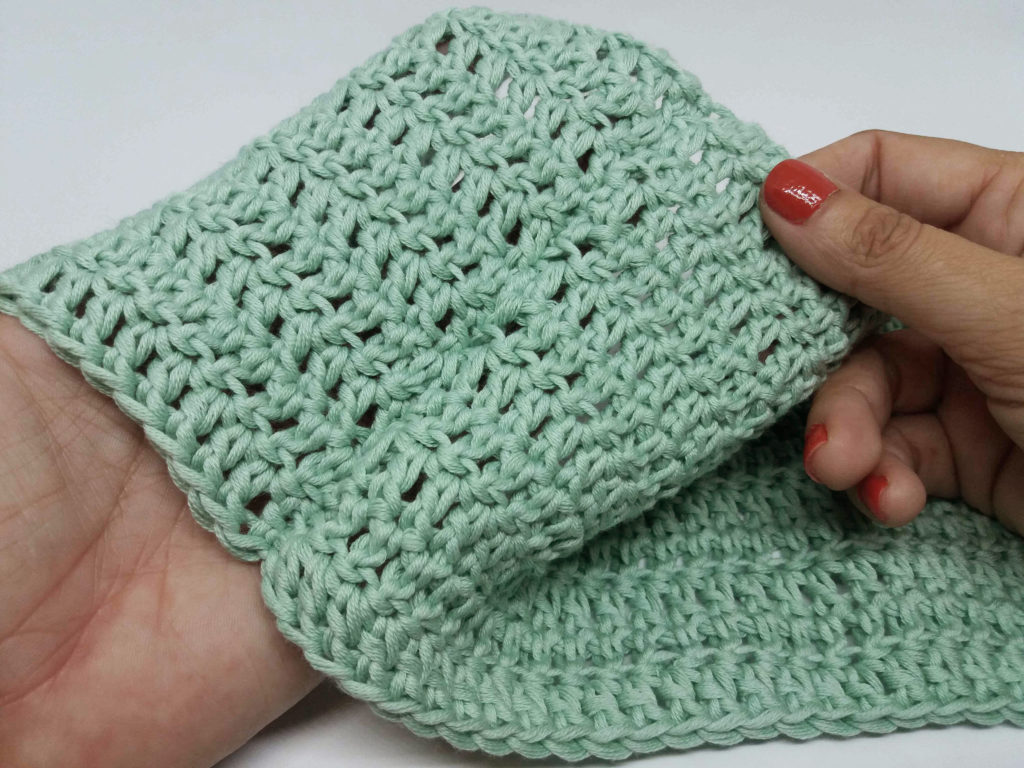 INVISIBLE SEAM: join the side seams with an invisible seam. Place both side seams facing together, and sew on the wrong side of the piece. You have to sew top to bottom making little zigzag waves, alternating 1 stitch of the right piece with 1 stitch of the left piece, and trying to catch the back side of the stitch so it won't show on the right side. This way, when you turn the project around, the seam is now visible.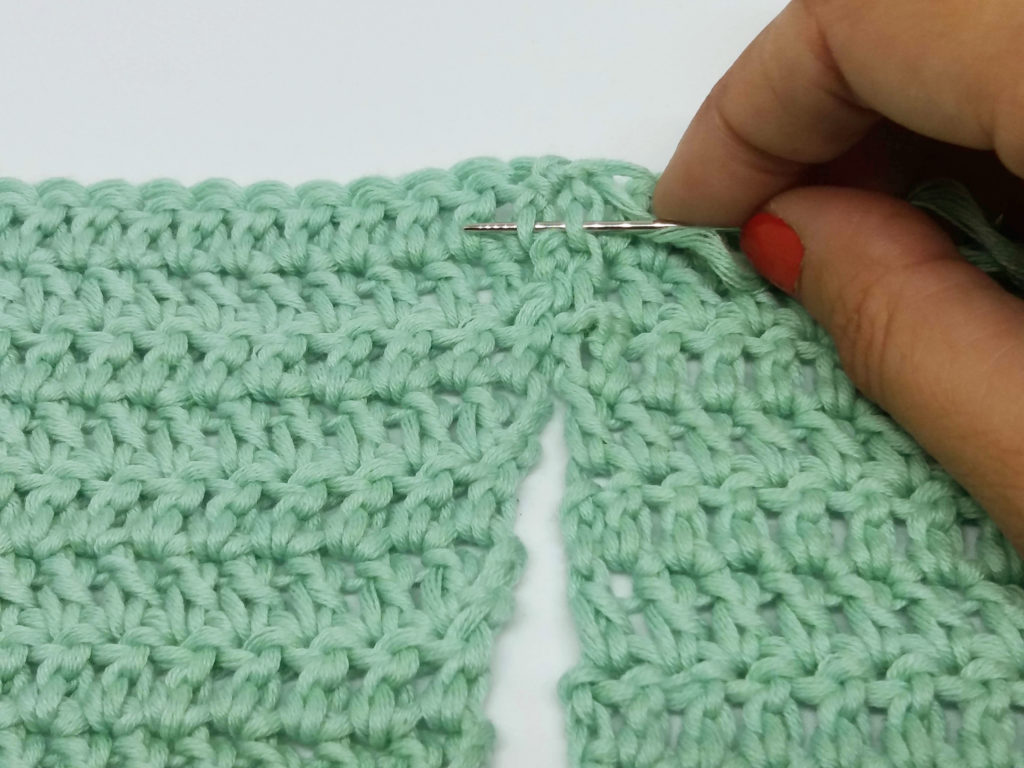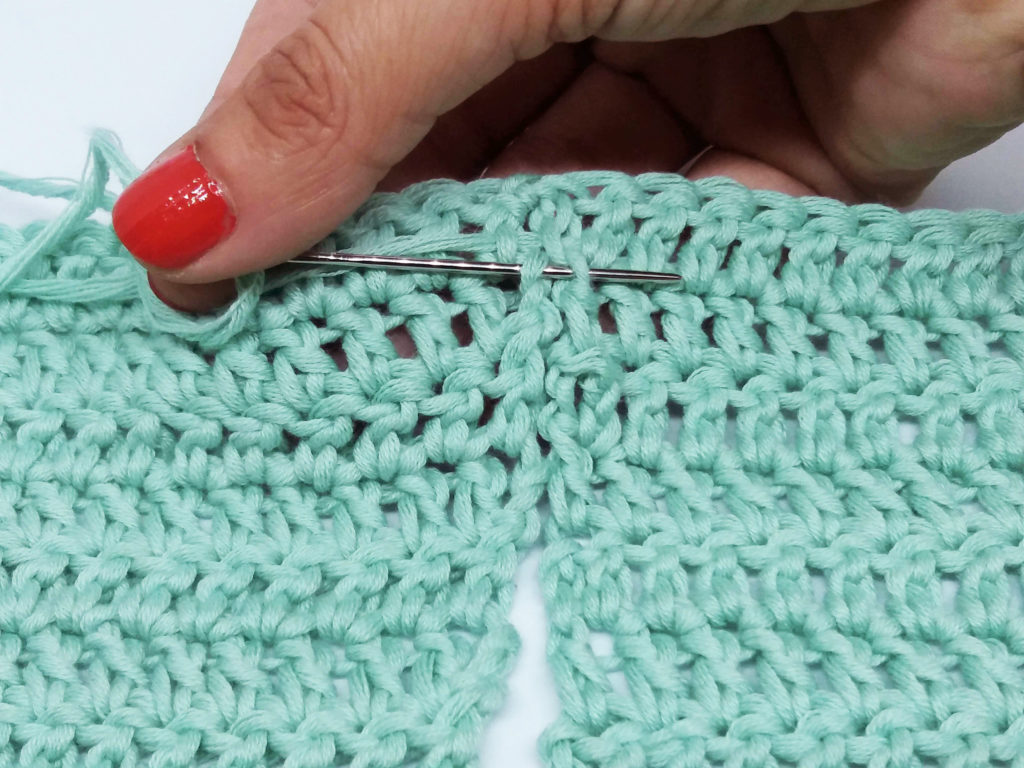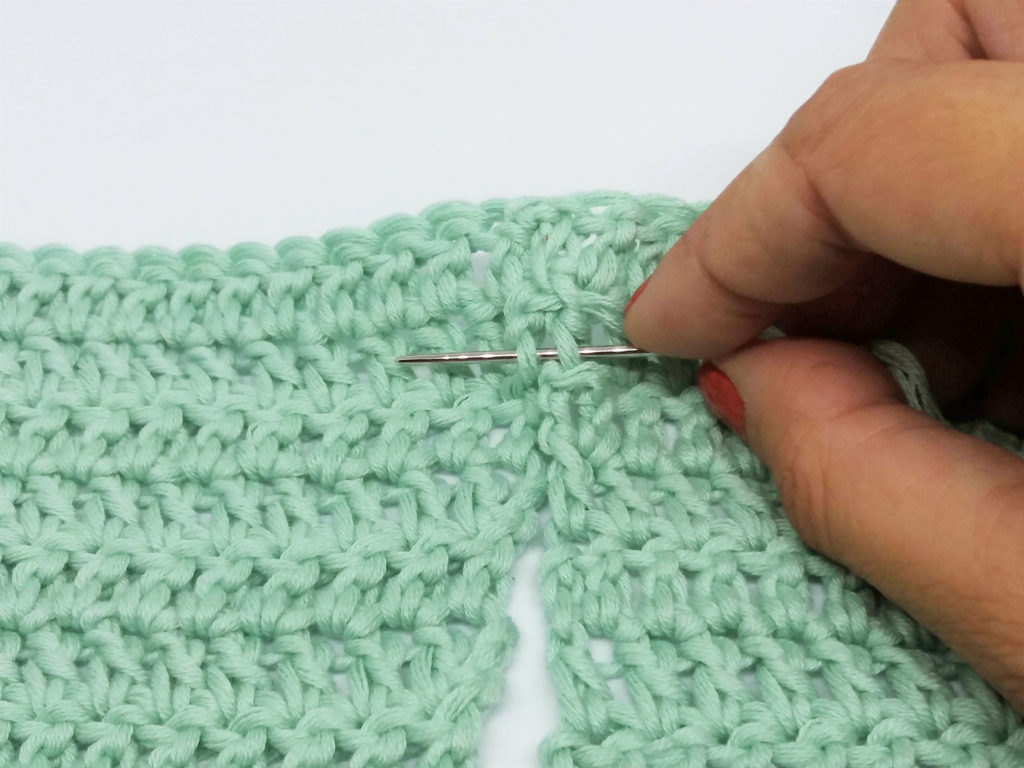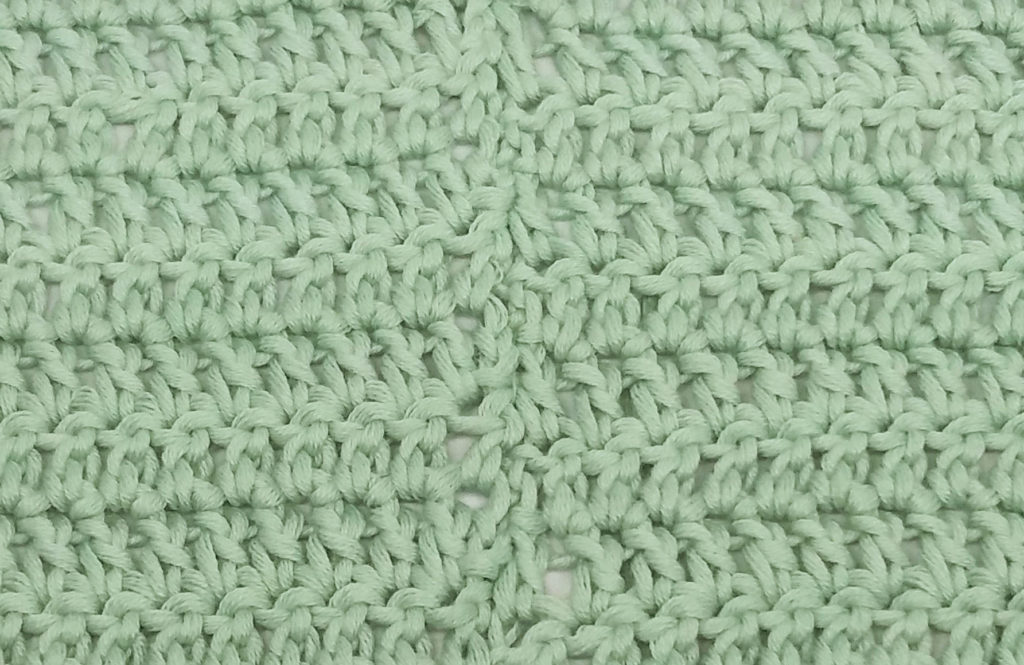 CATCHSTITCH: sew the side seams with a variant of the catchstitch. Place the side seams facing together and make the stitches in a way that you cannot see the seam on the right side. The idea is to alternate a small stitch and a long one.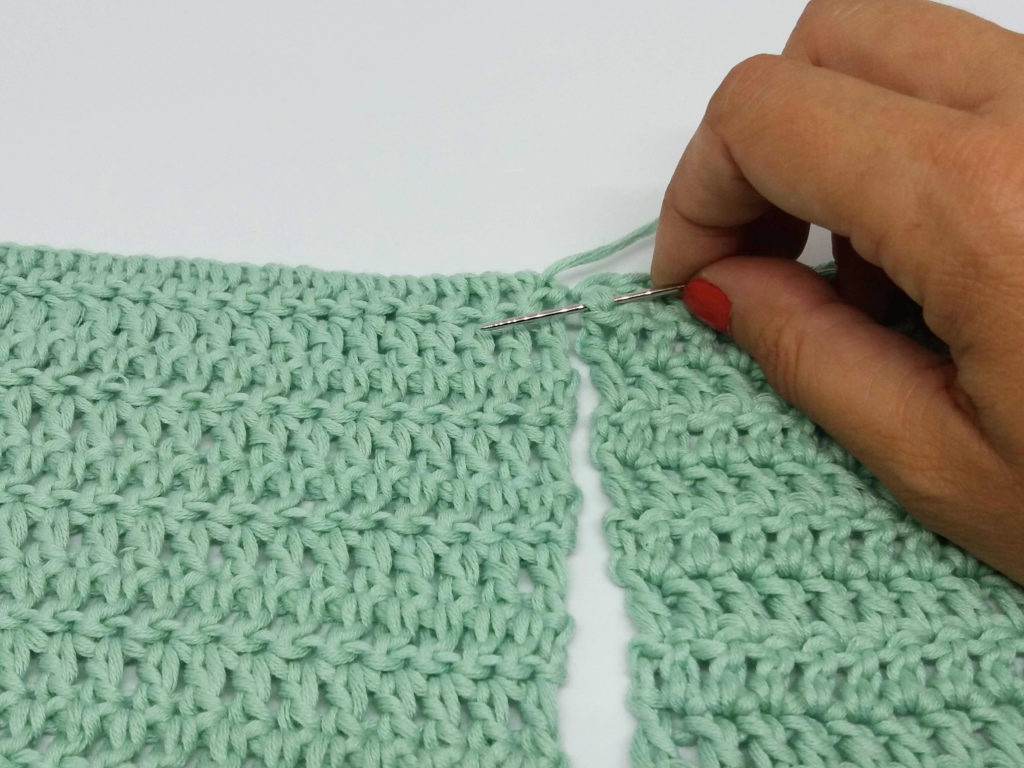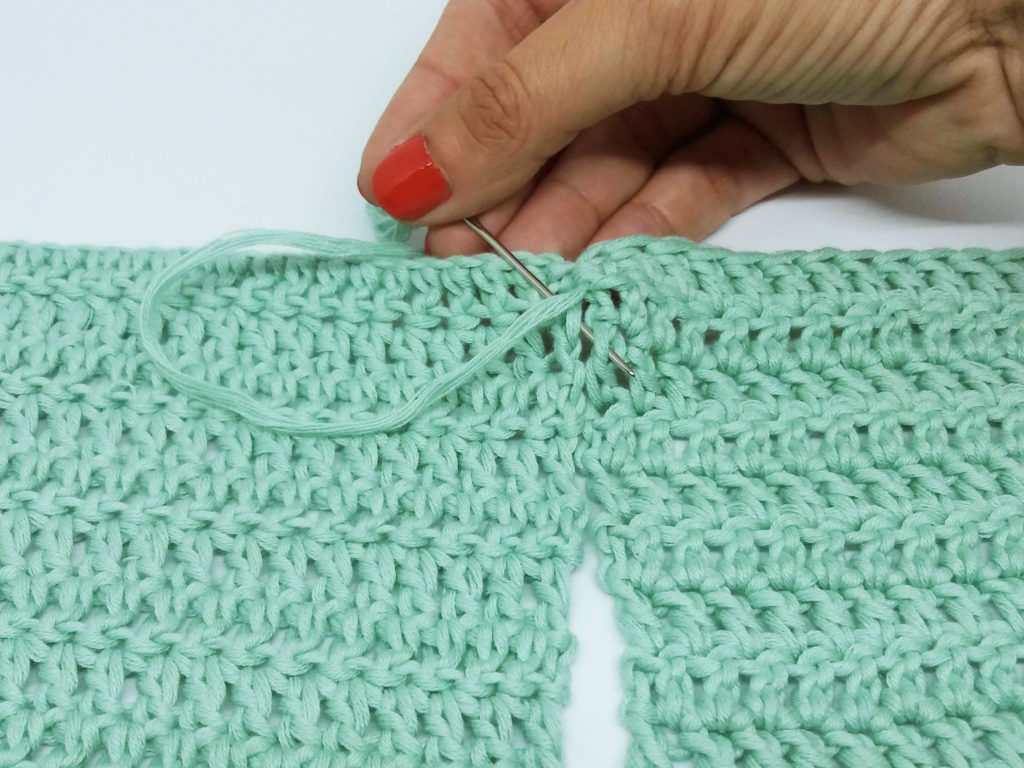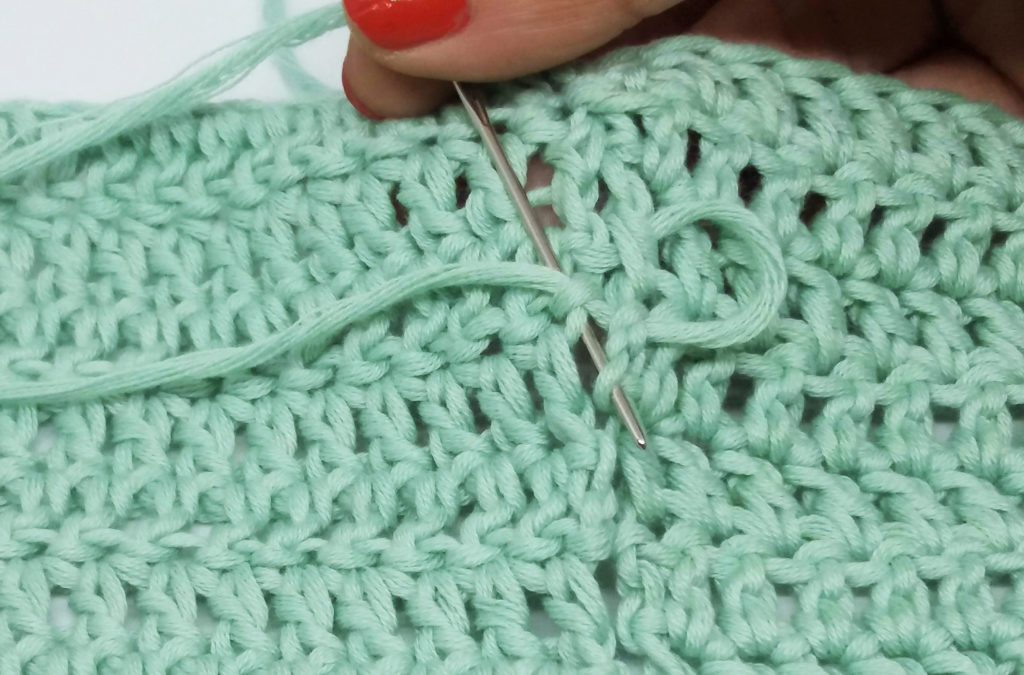 BLANKET STITCH: sew the seam by facing together both sides, and instead of the classic blanket stitch, you will make it on the upper side of both pieces. Make a small stitch and then a longer one, passing the needle through the strand.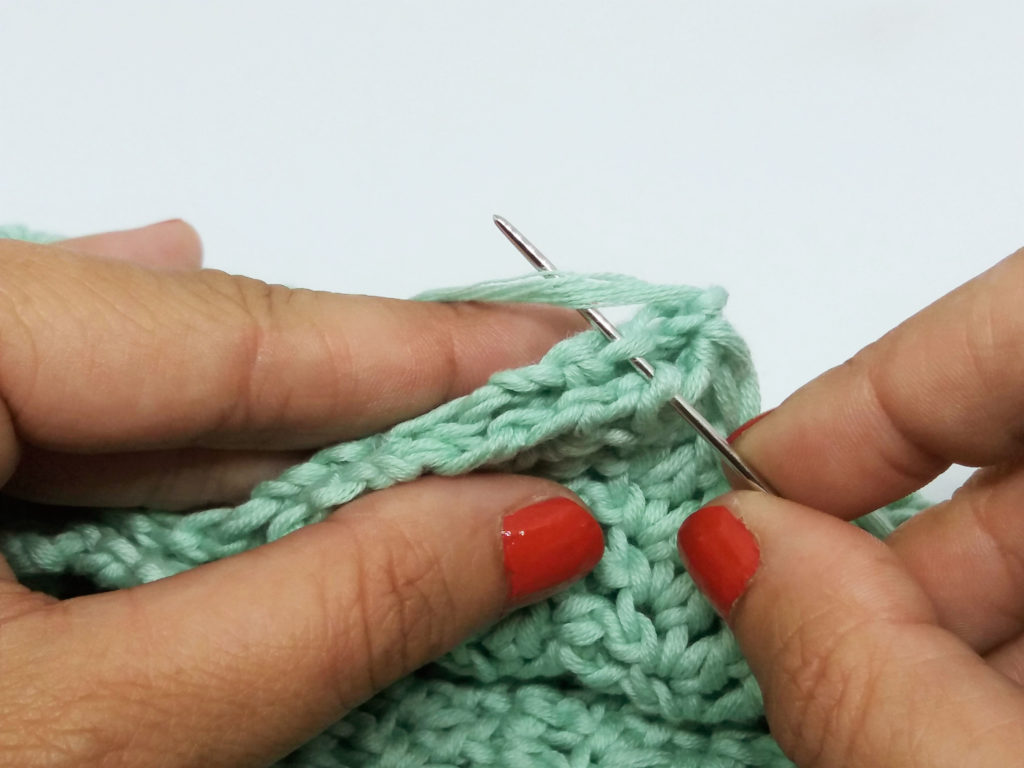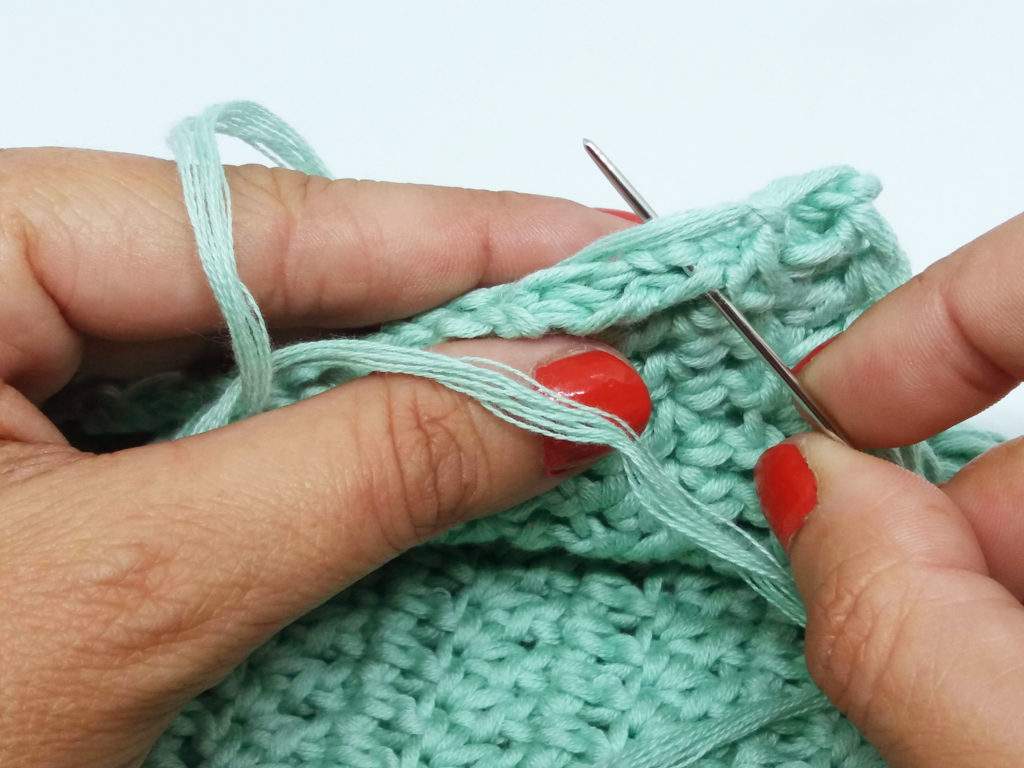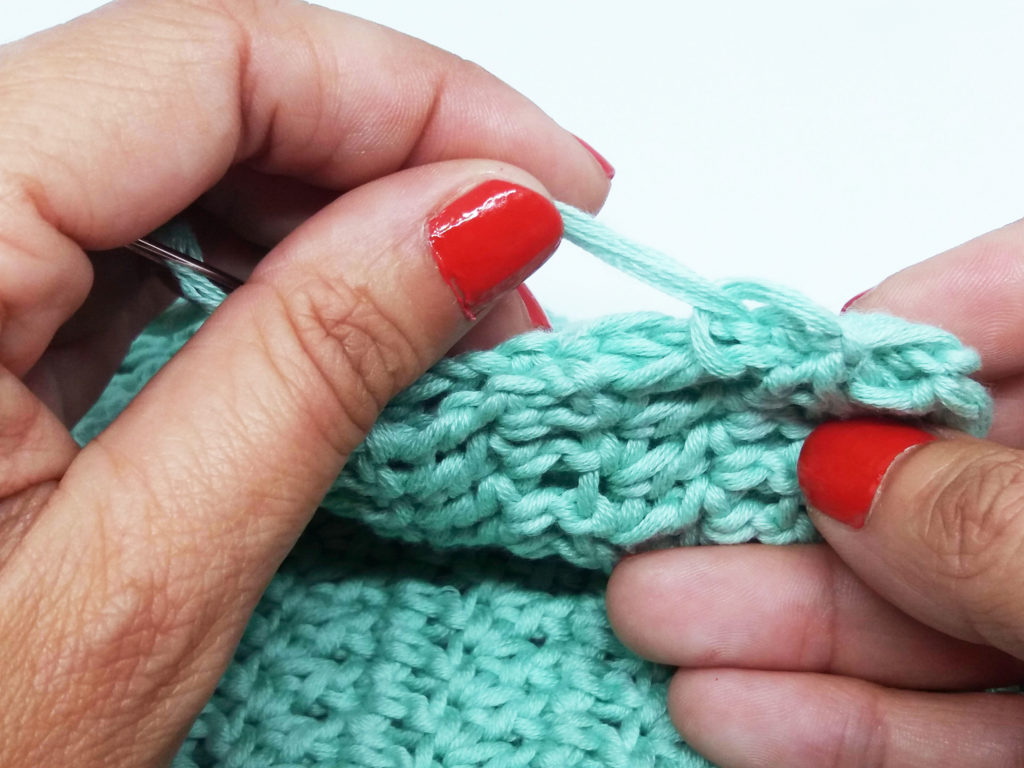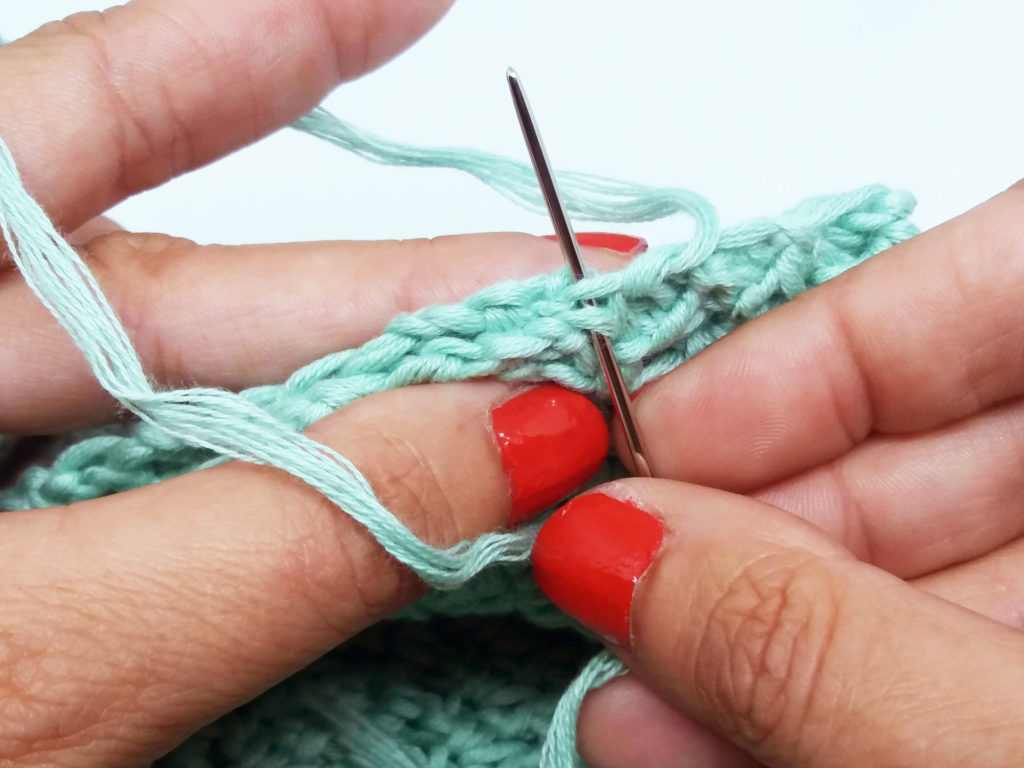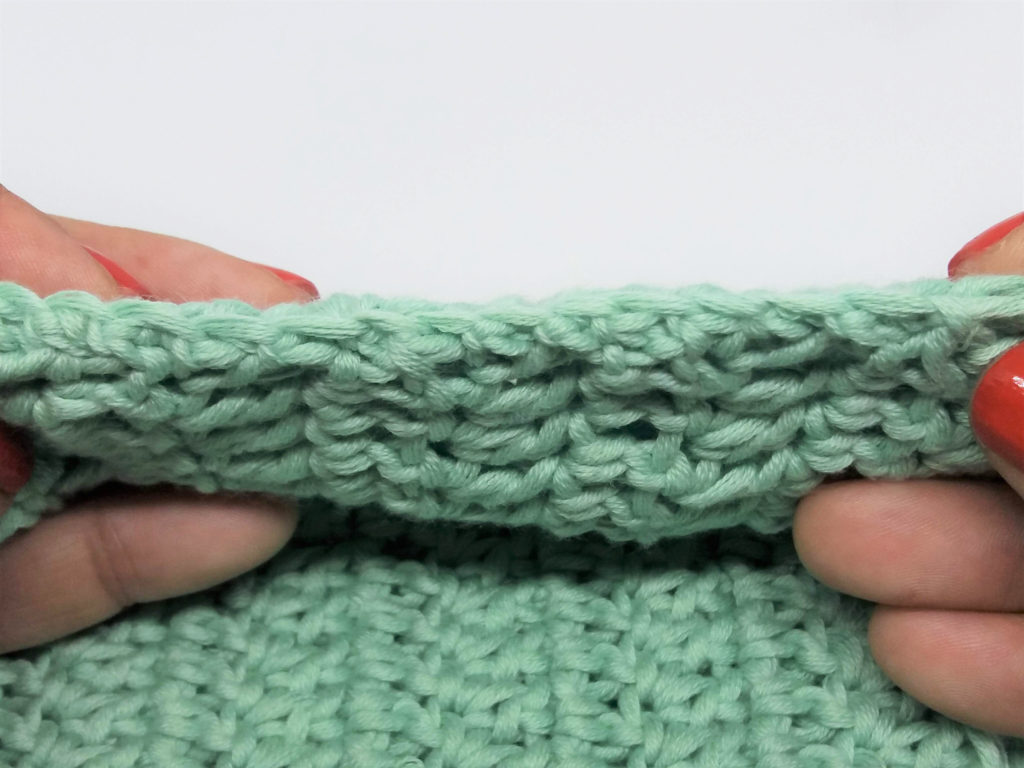 Source: How to seam crochet pieces together with a tapestry needle