The easy vegan cheesecake recipe that even non vegans love… with no cashews, and NO tofu!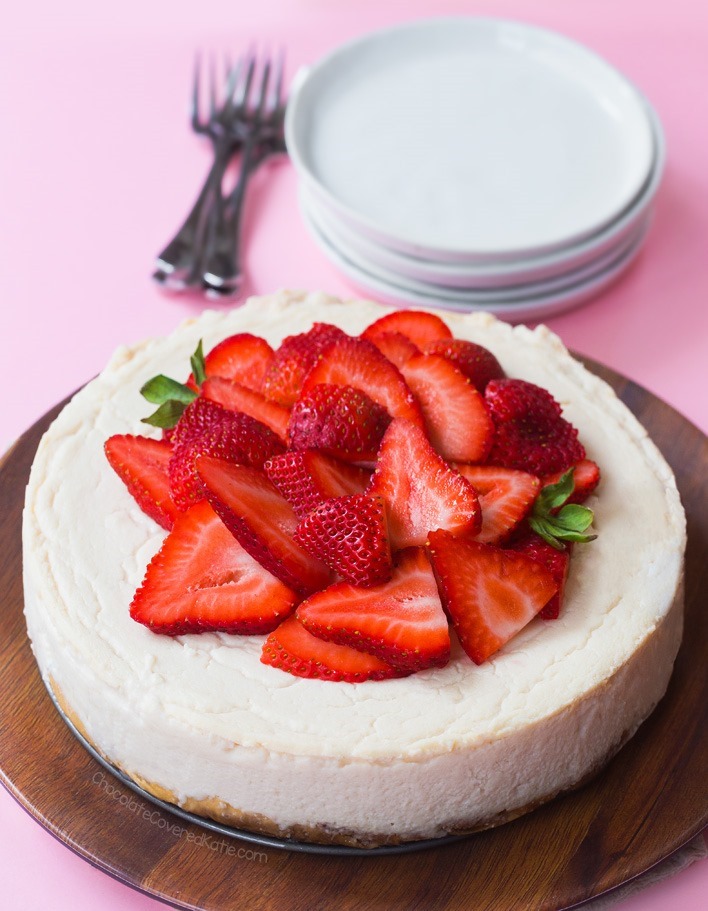 This vegan cheesecake is so out-of-this-world delicious that I have yet to bring it to any party where both vegans and non vegans haven't raved about it!
Even people with no interest whatsoever in healthy or vegan eating go crazy for this cheesecake every time I serve it. When creating the recipe, my goal had been to make something that tasted so similar to classic New York cheesecake that—if you didn't already know it was vegan—you would absolutely NEVER be able to tell.
I've had way more than my fair share of bad vegan cheesecakes in my life, so I know exactly what comes to mind when people picture vegan cheesecake: chalky texture, unpleasant artificial aftertaste, disappointingly non-cheesy flavor, or lack of any flavor at all. As a huge cheesecake lover, I have exorbitantly high standards for the perfect baked cheesecake, and those high standards were front and center when I set out to make a vegan version that tasted just as good as the original.
4
This cheesecake is so rich and creamy, no one ever believes it isn't full of heavy cream and sugar!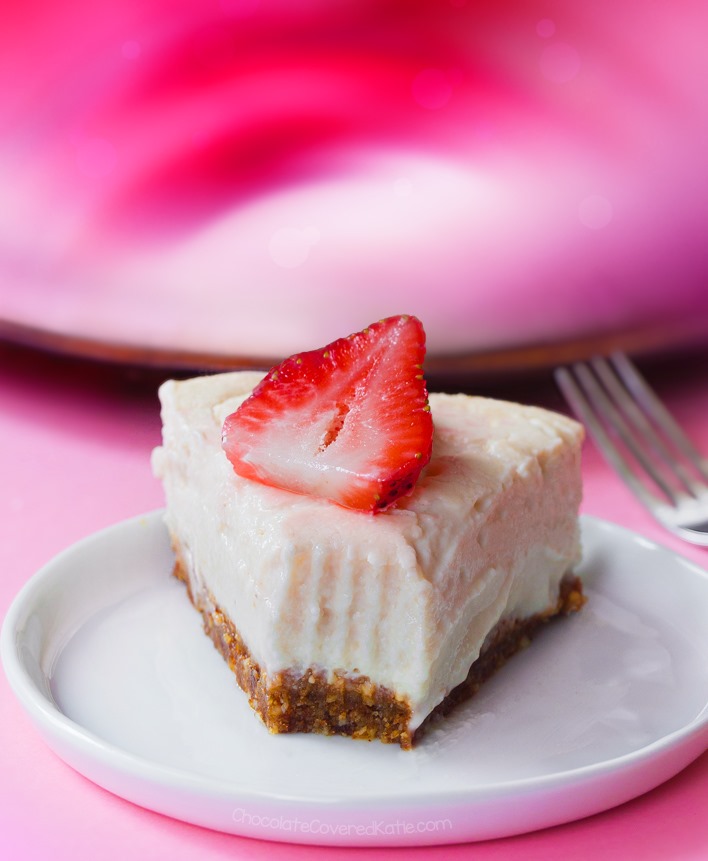 When I finally perfected my cheesecake recipe, it was time to test it out on a group of non vegans.
I brought it to a party and quietly set it down with all of the other desserts, without mentioning to anyone that it was vegan. While I'd hoped people would like it, I'd never in a million years expected the entire cheesecake to be completely GONE in under an hour!
That's when I knew the recipe was definitely a keeper.