UPDATE: With the long-awaited sequel Top Gun: Maverick on the way, now's as good a time as any to revisit the original classic film Top Gun, which is available to stream on Amazon Prime Video right now – find out why you should watch it on on Page 7!
When it comes to streaming media, Australians now have access to an incredible wealth of video content that can be instantly viewed with only a few screen taps or button presses.
Much like Netflix, Stan and Foxtel Now, Amazon Prime Video has a huge selection of movies on offer, with something for absolutely everybody. The problem is, the sheer amount of titles in the service's content library can be a little overwhelming for those who want to jump in and start watching immediately.
If you're sick of browsing endlessly, you've come to the right place – we've done the job for you, selecting a number of fantastic films (as well as some delightfully trashy ones) for every occasion, so all you have to do is sit back and start your viewing odyssey.
Sign up for Amazon Prime and Prime Video in Australia
Most of the films on this list, which has been curated by TechRadar editors, are backed up with ratings from IMDB and Rotten Tomatoes – so that you don't have to sift through the muck. That said, if you want to switch your brain off and get stuck into some cheesy, low-brow entertainment, we've got that stuff, too.
We'll keep this best-of list up to date with the latest movies that are must-watch, so make sure you keep checking back to see all the great stuff that's been added.
The best movies on StanThe best movies on Netflix Australia
We're obsessed with science fiction and high tech futuristic worlds here at TechRadar. Here are our picks for the best science fiction movies currently streaming on Amazon Prime Video.
Jurassic Park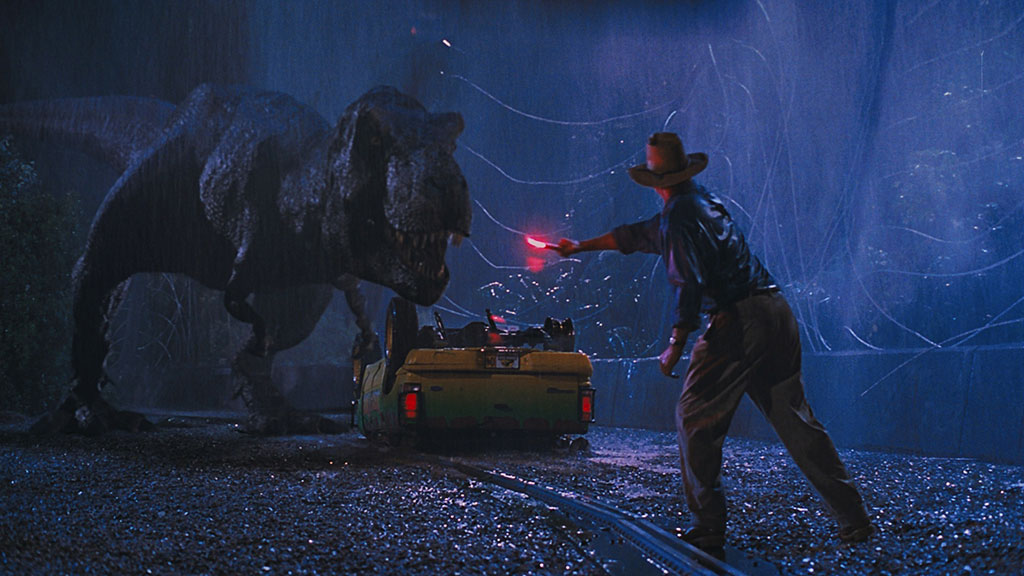 Image credit: Universal
One of director Steven Spielberg's finest crowdpleasers, Jurassic Park is an undisputed classic. Based on Michael Crichton's novel of the same name, Jurassic Park imagines a world in which dinosaurs have been brought back to life through the magic of cloning from prehistoric DNA. Dr. Hammond (Richard Attenborough) invites his grandchildren, his lawyer, two dinosaur experts (Sam Neill and Laura Dern) and a mathematician (Jeff Goldblum) to experience his extraordinary theme park before it opens to the general public. Of course, things don't go smoothly, and before long several aggressive dinos are on the loose and on the hunt. Featuring revolutionary visual effects that still hold up after 25 years, Jurassic Park is a heart-pounding cinematic triumph.
IMDB Rating: 8.1/10, Rotten Tomatoes: 91%
Salyut-7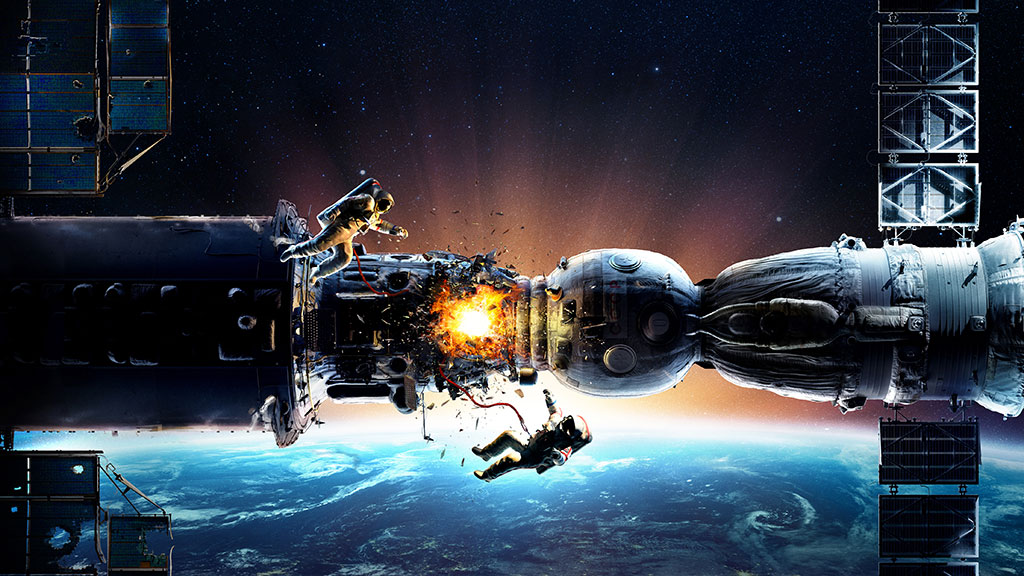 Image credit: Magellan TV
This big-budget Russian space movie tells the true story of a properly dramatic mission to rescue a damaged space station, lest it fall to Earth upon the heads of the innocent, or, worse, be captured by the Americans and returned to Earth to study advanced Russian space technology.
A grizzled veteran cosmonaut is paired with a younger engineering genius and sent to the unoccupied station, which includes an exciting Interstellar-style 'match rotation with the out of control station and dock with it' sequence. From there, it's a claustrophobic race against time and uncooperative machinery as they try to bring the station back to life. Everything goes wrong, badly, and the ride is part gripping action and part engineering ingenuity.
Most of the drama is set inside the cramped station, offset by the obligatory cuts to ground control where the supportive Cosmonaut chief battles the government man who thinks the whole mission is folly.
It's truly the Russian Apollo 13, with all the tension of catastrophic equipment failures in confined spaces set against technically incredible sets and effects. It's truly beautiful to watch — all the space sequences are state of the art — and aside from some minor red flag waving, is played with a very straight technical arrow.
IMDB Rating: 7.2, Rotten Tomatoes: 100%
Serenity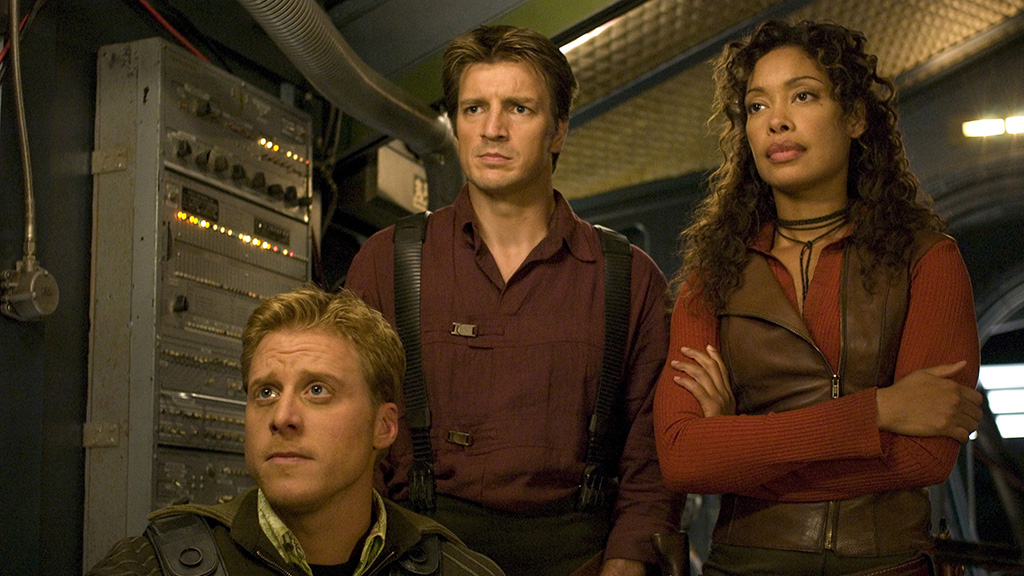 Credit: Universal
The theatrical conclusion to the beloved (yet short-lived) television series Firefly, Serenity tied off the various loose ends left behind after Joss Whedon's space cowboy show was axed. Led by Captain Malcolm Reynolds (Nathan Fillion), the crew of the Serenity cargo ship are known for engaging various smuggling adventures and shady dealings across the galaxy.
However, trouble comes looking for them in the form of an assassin (Chiwetel Ejiofor) who's after River (Summer Glau), a gifted telepath and one of the crew's members. Like a cross between Star Wars (particularly the Han Solo parts) and Cowboy Bebop, Serenity is a crowd-pleasing sci-fi actioner with plenty of heart.
IMDB Rating: 7.9, Rotten Tomatoes: 83%
War of the Worlds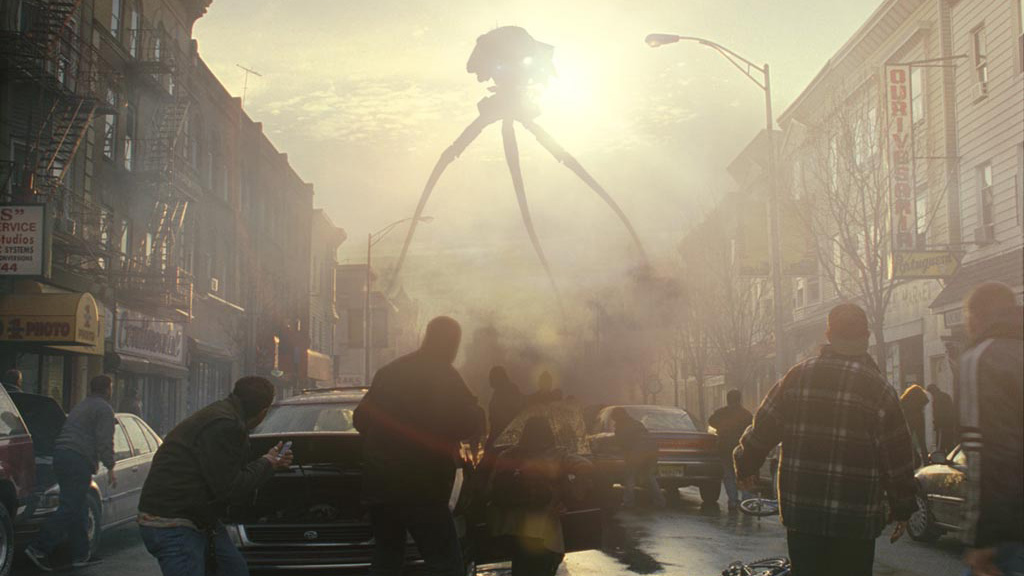 Credit: Paramount Pictures
Tom Cruise will do anything to protect his family from a full-scale alien invasion in War of the Worlds, director Steven Spielberg's adaptation of H.G. Wells' classic science fiction novel. Spielberg, known to be a master of suspense, ratchets up the tension to near unbearable levels in the film, with numerous dread-filled set pieces on offer that rival anything from his illustrious filmography (that includes Jaws, Jurassic Park and Saving Private Ryan).
Using imagery inspired by the 9/11 attacks (the invading Tripods blast humans into white ashes) and Hurricane Katrina (desperate people turn violent against each other in an attempt to survive their horrific circumstances), War of the Worlds is a far cry from E.T. the Extra-Terrestrial and Close Encounters of the Third Kind.
IMDB Rating: 6.5, Rotten Tomatoes: 75%
Men in Black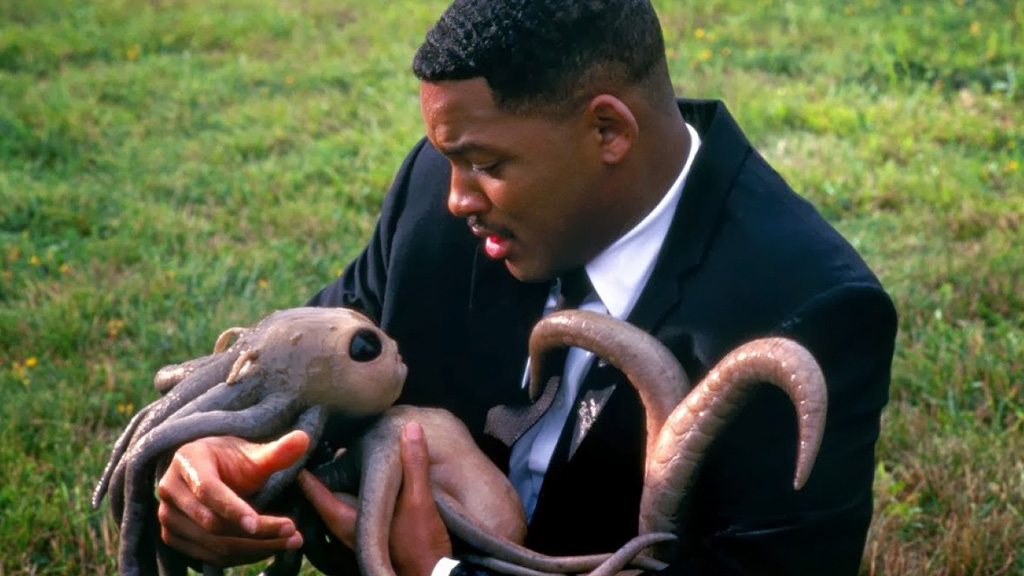 Credit: Sony Pictures
Fresh off the success of the global phenomenon Independence Day, Will Smith went straight back to work on another sci-fi film about aliens, albeit one with a much lighter tone and an emphasis on comedy.
Starring alongside Tommy Lee Jones, Smith led Men in Black to huge dollars at the box office, leading to two more films and an upcoming reboot starring Chris Hemsworth and Tessa Thompson.
The original film, however, is still the best, offering great mix of comedy and genre-based hijinx, similar to the likes of Ghostbusters. Now go and watch it, lest Big Willy let his noisy cricket get wicked on ya.
IMDB Rating: 7.3, Rotten Tomatoes: 92%
Sign up for Amazon Prime and Prime Video in Australia
Need some kid-friendly entertainment that will keep the young ones entertained? Here are some of the best family movies that Amazon Prime Video is currently streaming. Don't worry – all of these picks are child friendly.
The Karate Kid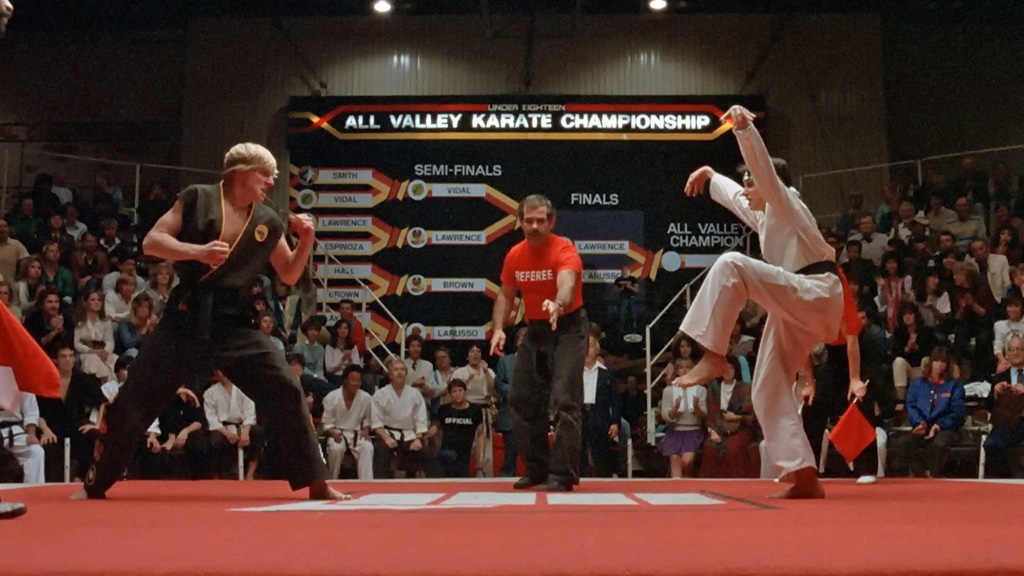 Image credit: Sony / Columbia Pictures
One of the most beloved family films of the '80s, The Karate Kid tells the story of Daniel LaRusso (Ralph Macchio), a teenager who moves from New Jersey to California and finds himself the target of bullies at his new school. Turns out these bullies all train at the local Cobra Kai martial arts school under a brutal teacher. During one beating, Daniel is rescued by the handyman from his building, Mr. Miyagi (Pat Morita), who then vows to train the boy in the Okinawan art of Karate so that he can compete against his tormenters at an upcoming tournament. An uplifting story anchored by the heartwarming friendship that develops between Daniel and Mr. Miyagi, The Karate Kid is true classic for young and old.
IMDB Rating: 7.2, Rotten Tomatoes: 88%
Cloudy with a Chance of Meatballs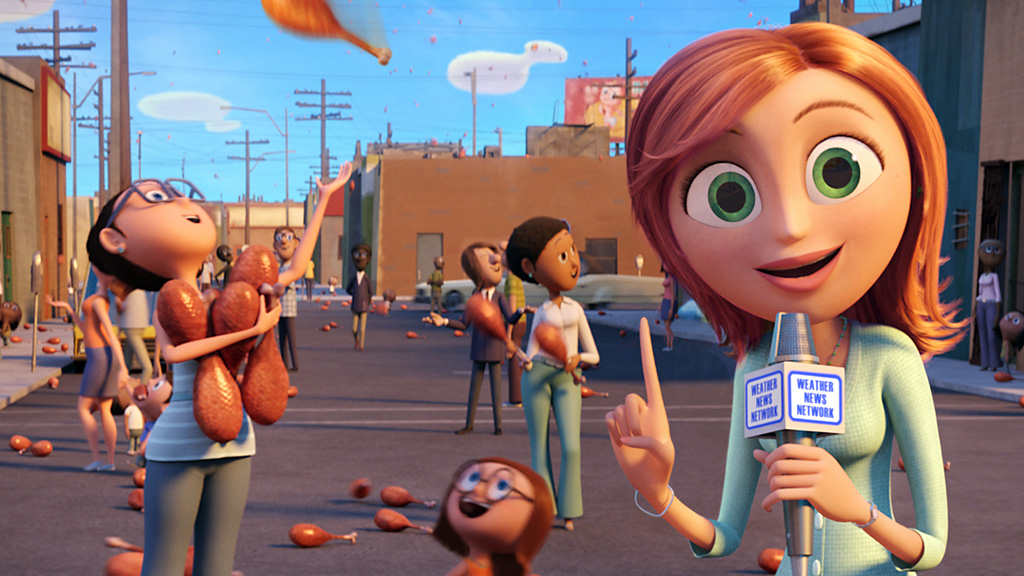 Credit: Sony Pictures
Before Phil Lord and Chris Miller hit it big directing The LEGO Movie, the duo released Cloudy wth a Chance of Meatballs, a surprisingly hilarious, clever and visually inventive animated kids film that even grown-ups can enjoy. In an effort to save his struggling community, wacky scientist Flint (Bill Hader) invents a machine that can turn water into food. While the machine is initially a success, it somehow ends up in the atmosphere, causing endless amounts of food to rain down on the city, causing all sorts of chaos in the process.
IMDB Rating: 7.0, Rotten Tomatoes: 86%
Despicable Me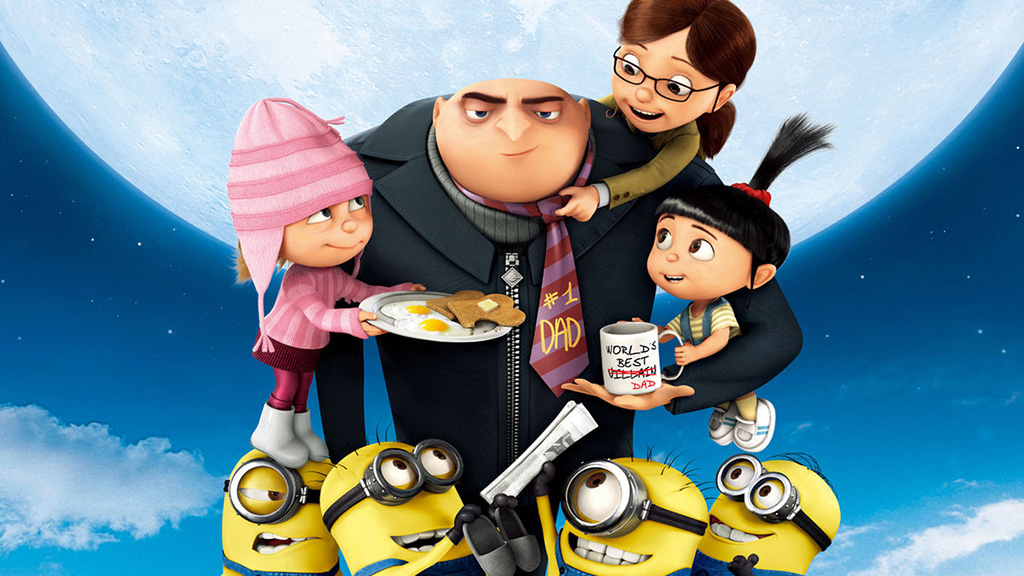 Credit: Universal
Love them or hate them, kids (and possibly your mum) can't get enough of these crazy Minions, so why get the family together to watch the first movie in the enormously successful Despicable Me franchise? This animated film stars Steve Carrell as the voice of Gru, a criminal mastermind with an army of Minions to do his bidding for him (if only he could get them to pay attention). Things change, however, when Gru meets three orphaned girls who see him as a father figure. Will the girls (and the Minions) be able to melt this grump's miserable heart?
IMDB Rating: 7.7, Rotten Tomatoes: 81%
How to Train Your Dragon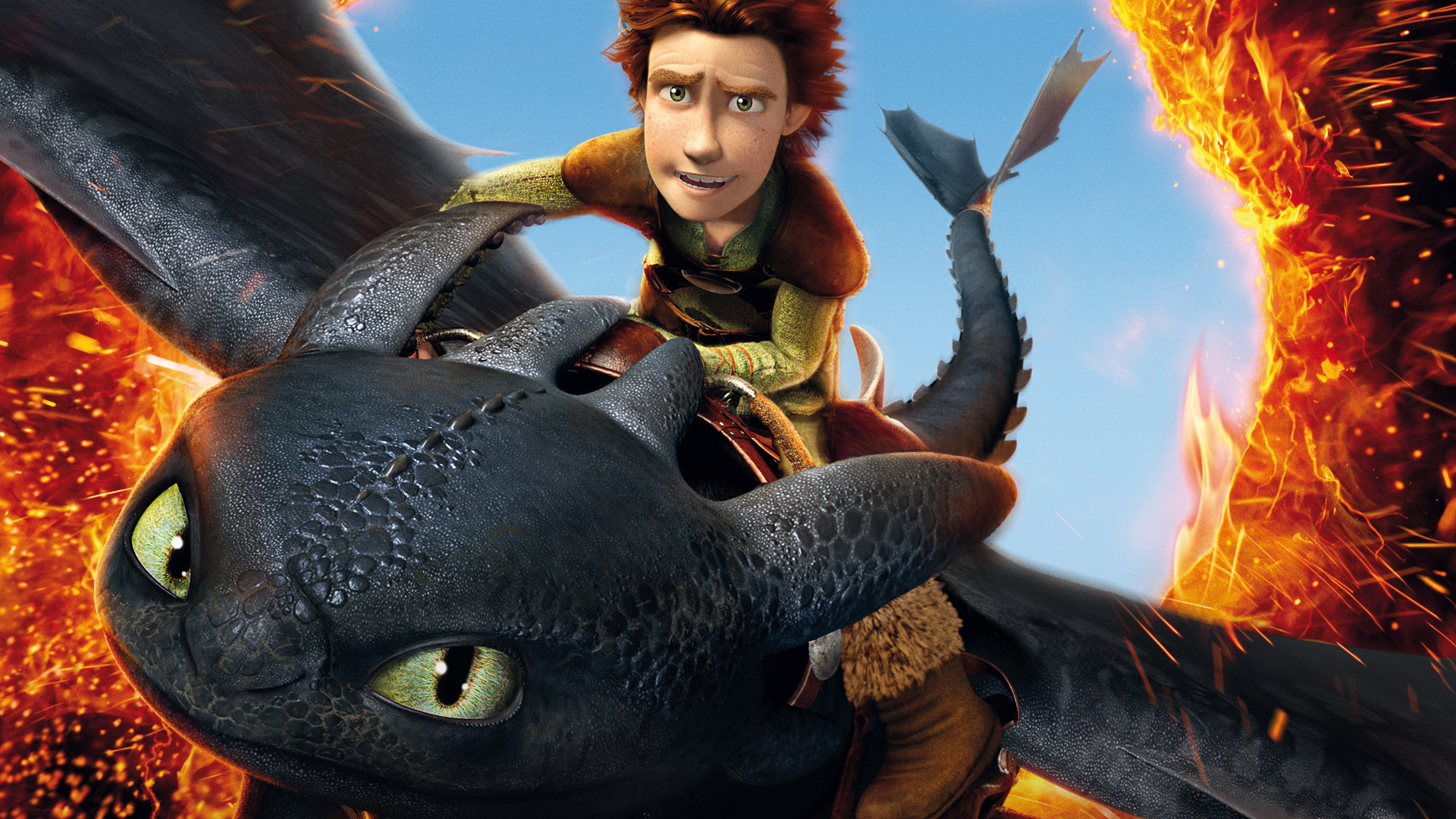 Credit: Dreamworks Animation
One of the best animated films of the last decade, How to Train Your Dragon surprised everyone with its tale of a young Viking boy who defies his village's dragon hunting ways to become the very first dragon rider. When Hiccup (Jay Baruchel) stumbles upon an injured Night Fury, the rarest and most-feared dragon in existence, he manages to befriend the creature (which he adorably names 'Toothless'), eventually teaching his family a valuable lesson in the process. Packed with incredible action and adventure, How to Train Your Dragon is a classic that can be enjoyed by both young and old.
IMDB Rating: 81%, Rotten Tomatoes: 98%
Sign up for Amazon Prime and Prime Video in Australia
From suspenseful scares to gruesome gore flicks, Amazon Prime Video has an excellent selection of horror films. Easily eclipsing its streaming competition when it comes to classic fright flicks, browsing Prime's selection is like stepping back in time and into the horror section of your local video store. On top of this, you also have access to some great recent scary movies. Here are some of the best horror movies on Amazon Prime Video.
Zombie Flesh Eaters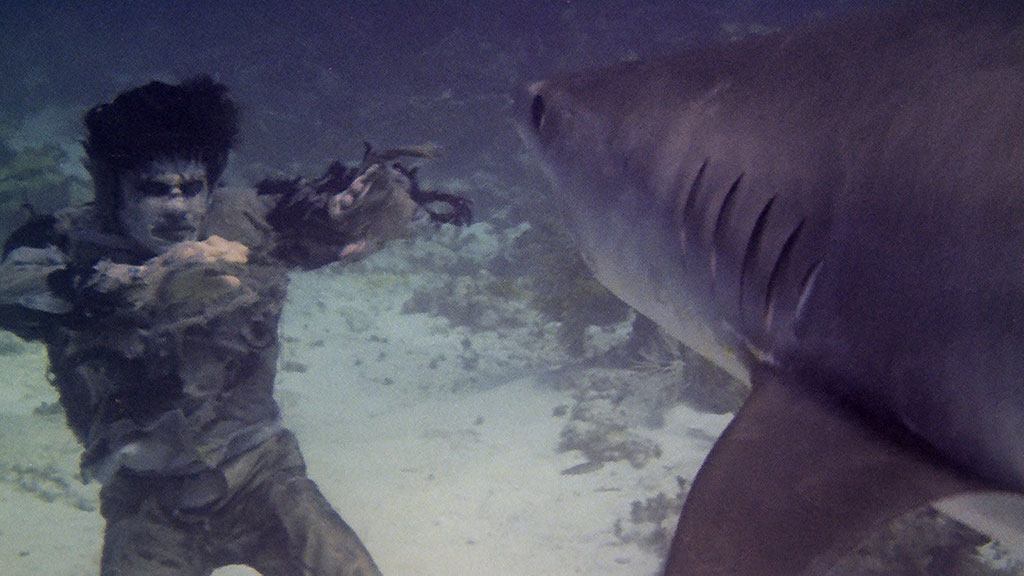 Image credit: Variety Film
One of the most entertaining (and stomach-turning) zombie films ever made, 'godfather of gore' Lucio Fulci's classic Zombie Flesh Eaters (aka Zombie/Zombi 2) has landed on Amazon Prime Video and is a must-see for horror fans. Originally marketed in Italy as a sequel to George A. Romero's seminal Dawn of the Dead (even though it has nothing to do with that film), Zombie Flesh Eaters' take on the well-worn sub-genre is inspired by the zombies in voodoo mythology, which has an entirely different flavour to The Walking Dead-style shambling creatures. The film sees a reporter set off on a trip to the Caribbean to track down a woman's missing father – a mad doctor who's been experimenting on island corpses and raising them from the dead. On their way to the island, the pair hitch a boat ride from a holidaying couple, leading to the most iconic scene in the film, in which a topless scuba diver comes into contact with an underwater zombie, who then proceeds to tussle with a real shark (pictured). Bursting at the seams with eye-popping gore and gross zombie makeup effects, Zombie Flesh Eaters is a trashy grindhouse classic.
IMDB Rating: 6.9 Watch Zombie Flesh Eaters on Amazon Prime Video
Lords of Chaos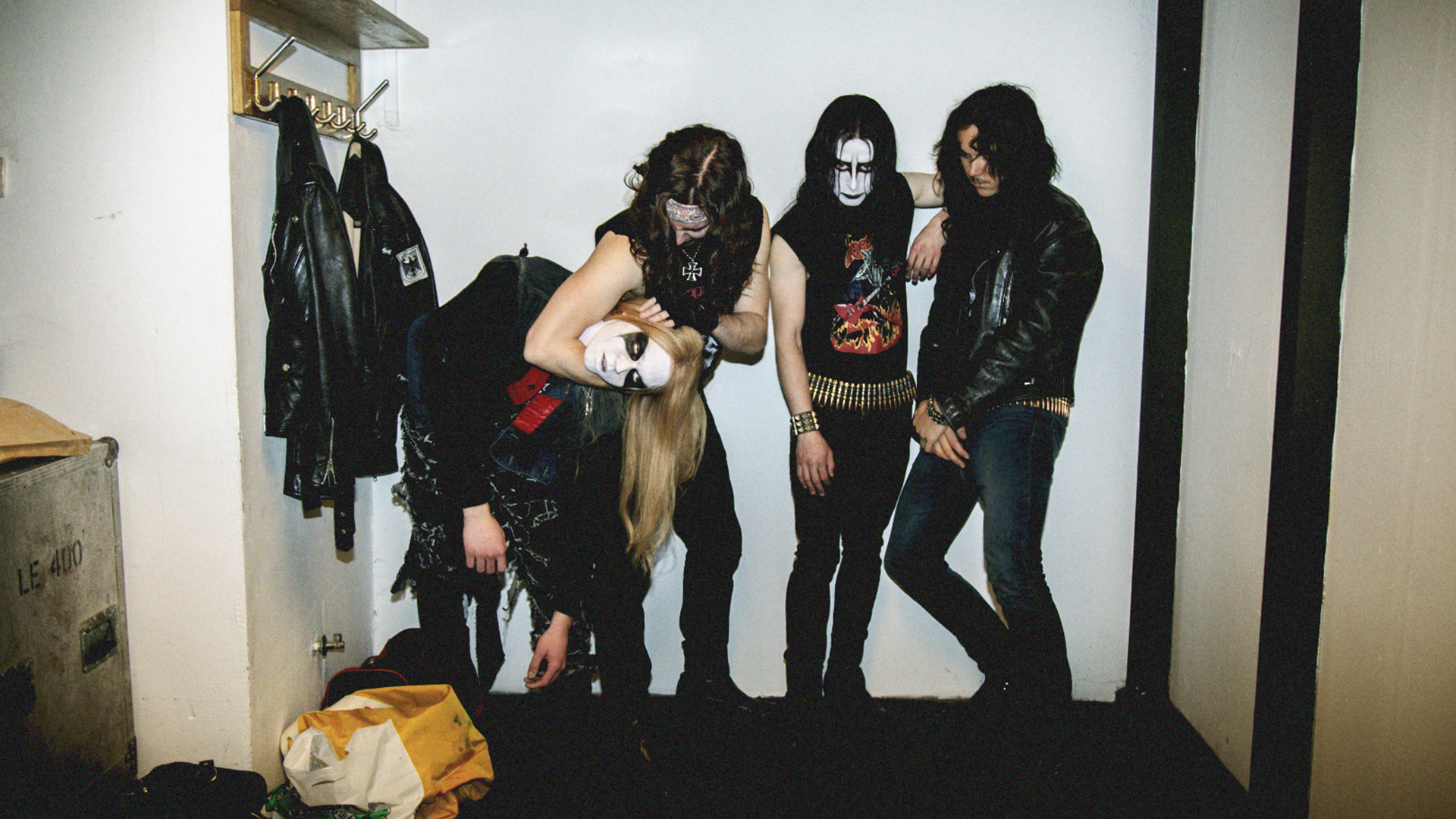 Image credit: 4 1/2 Film
Inspired by the real-life horrific crimes that took place in Norway during the early '90s in the name of 'true Norwegian Black Metal', Lords of Chaos is a shockingly violent (and occasionally fictionalised) story filled with arson and murder. It follows the deadly rivalry between Euronymous (Rory Culkin), lead singer of the pioneering black metal band Mayhem, and Kristian 'Varg' Vikernes (Emory Cohen), mastermind behind the infamous musical act Burzum, as the two attempt to outdo each other in an effort to prove who is most evil. This sets off a spate of church burnings across Norway, eventually leading to acts of unspeakable murder. Trust us when we say that Lords of Chaos is one of the most violent films you're ever likely to see – the film deals in animal cruelty, suicide and murder and these acts are depicted in incredibly realistic and explicit detail. However, if you're a true crime fanatic and a metal-head, you owe it to yourself to watch Lords of Chaos (if you do so without looking away).
IMDB Rating: 6.5, Rotten Tomatoes: 74% Watch Lords of Chaos on Amazon Prime Video right now
Suspiria (2018)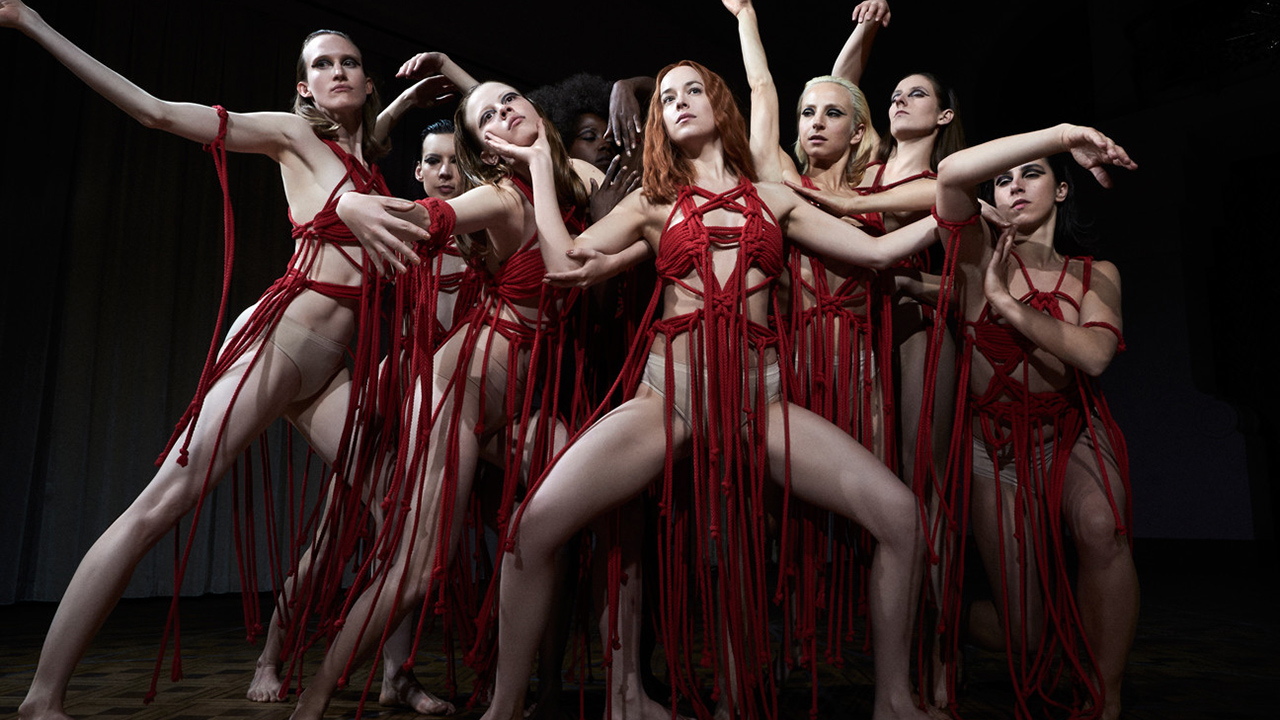 Image credit: Amazon Studios
Remaking Dario Argento's undisputed horror masterpiece Suspiria was never going to be an easy task for director Luca Guadagnino (Call Me By Your Name), but to his credit, the new version is about as far removed from the original as a remake can get without taking a new name. The film still deals with a dancing academy that's run by a coven of witches, but aside from that one sentence premise, the 2018 version takes off in an entirely different direction. Dakota Johnson (Fifty Shades of Grey) plays a very different version of Susie Bannion, who arrives at the academy as a new student in both versions of Suspiria, and she's joined by Tilda Swinton, who excels as two separate characters. Ultimately, this Amazon-produced take on Suspiria is a love it or hate it affair – it lacks the effective scares, brilliant music and vibrant cinematography of the original, opting instead to lean into its 1970s Berlin setting to provide extensive mood and backstory during its two and a half hour running time. If that sounds like your jam, you may find yourself appreciating this remake.
IMDB Rating: 6.8, Rotten Tomatoes: 95% Watch Suspiria now on Amazon Prime Video
A Quiet Place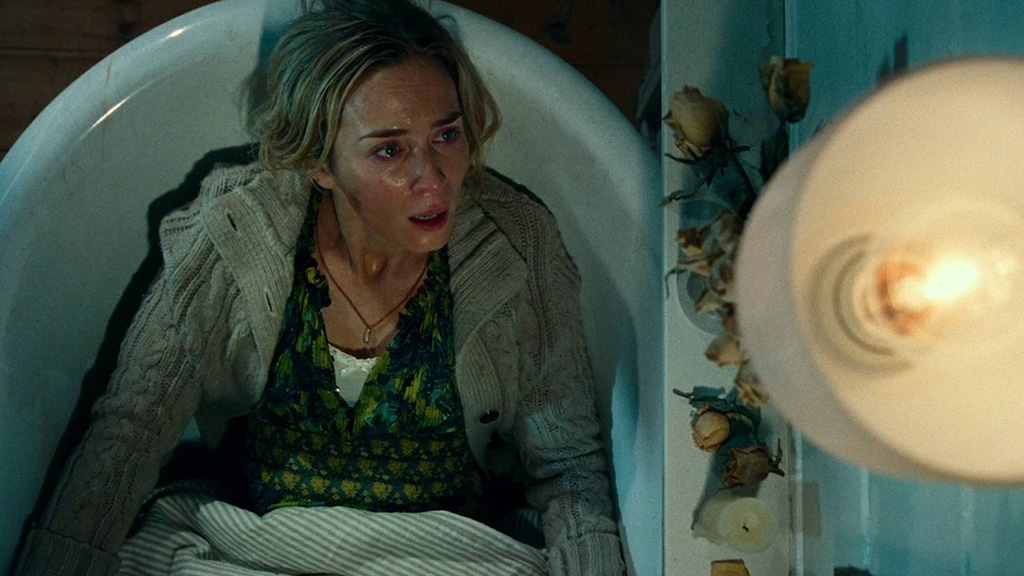 Credit: Paramount Pictures
One of the best scary movies of the last few years, A Quiet Place sees its characters pursued by blind creatures that hunt solely by sound. The only way this young family, led by John Krasinski (Jack Ryan) and Emily Blunt (Sicario), will have any hope for survival is to remain completely silent at all times. Krasinski, who also writes and directs the film, builds tension with a masterful sense of suspense – every tiny creak or noise could lead to the characters' deaths, forcing the audience to also sit in silence and play close attention. A Quiet Place is the kind of horror film that will have you on the edge of your seat for its entire running time.
IMDB Rating: 7.6, Rotten Tomatoes: 95%
The House on Sorority Row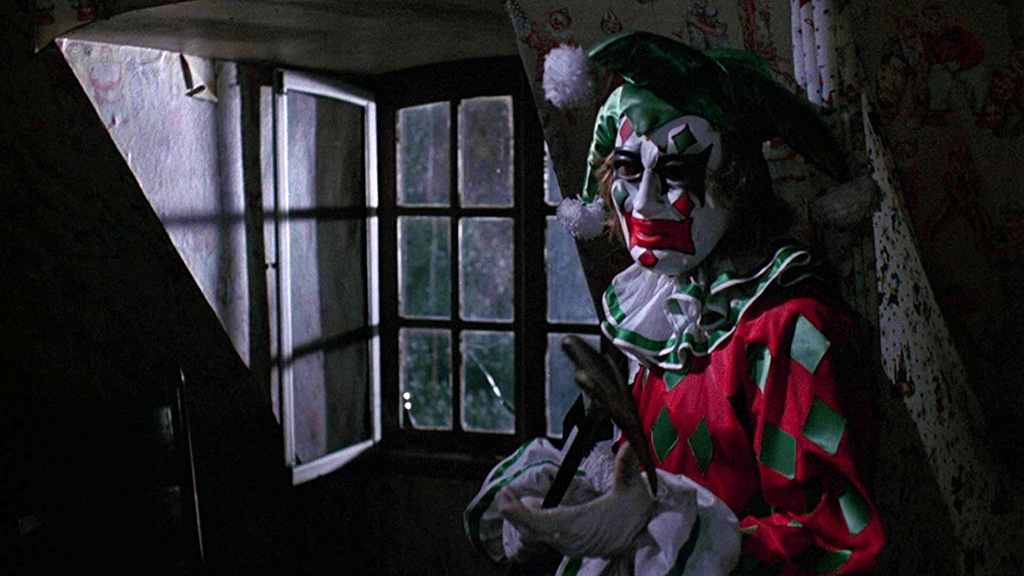 Credit: Shock
One of the more highly-regarded slasher movies from the sub-genre's golden era (1978-1984), The House on Sorority Row sees a group of sorority sisters stalked by a murderous maniac in a court jester's outfit after one of their pranks goes horribly wrong. Delivering everything you'd expect from a good slasher, including a high body count, shocking kills and a sexed-up young cast, The House on Sorority Row still manages to keep you guessing about the killer's identity until the very end. Just make sure you steer clear of the mediocre 2009 remake.
IMDB Rating: 6.1, Rotten Tomatoes: 56%
Society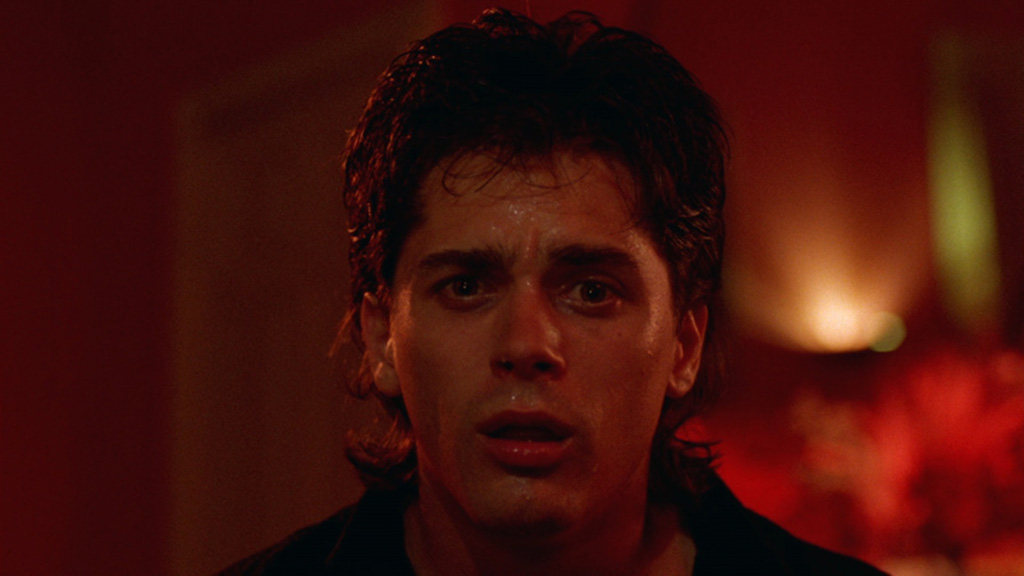 Credit: Umbrella Entertainment
Likely to be the most bizarre horror movie to grace this list, Society is a body-horror / melt film unlike any other. California teenager Bill (Billy Warlock) senses that something is not quite right with his wealthy family, and he's right: it turns out they're actually part of an orgy cult for the rich elite in Beverly Hills, and we wish that were the most shocking discovery made by Bill throughout Society's running time! With some truly disgusting (and mind-blowing) practical gore effects from the great Screaming Mad George (Re-Animator 2, Predator), Society is the kind of horror film that has to be seen to be believed. Not for the squeamish!
IMDB Rating: 6.5, Rotten Tomatoes: 55%
I Know What You Did Last Summer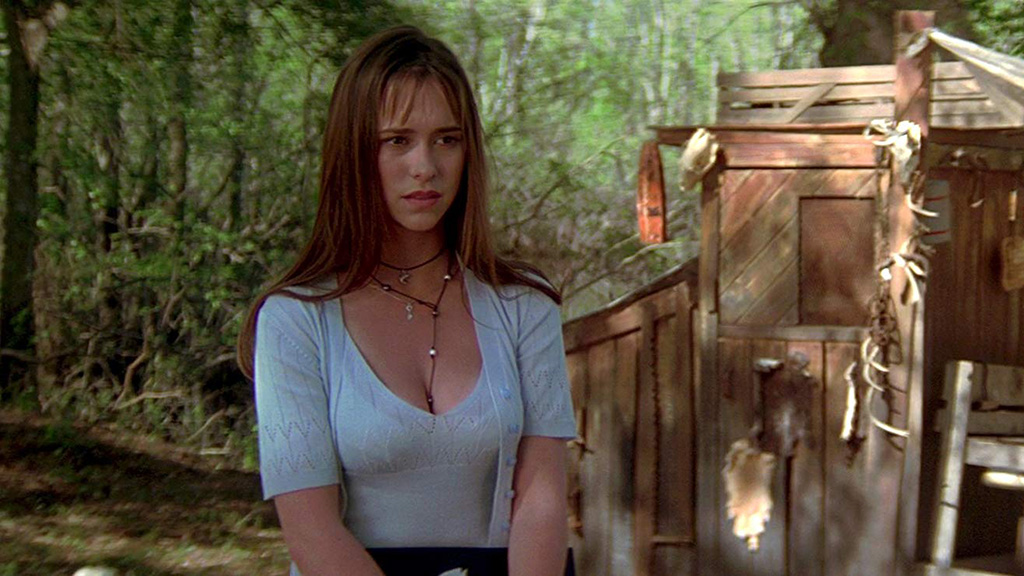 Credit: Sony Pictures
While celebrating their high school graduation, a group of teenagers (including Jennifer Love Hewitt, Freddie Prinze Jr., Sarah Michelle Gellar and Ryan Phillippe) accidentally run over a man in the middle of the night. Convinced their lives will be over if anyone finds out about this incident, most of the group makes a pact to dump the body and pretend it never happened. Of course, this is a slasher movie, so that's easier said than done! Exactly one year after that fateful night, a hook-wielding killer shows up and begins to terrorise each member of the group, and now it's up to Julie (Love Hewitt) to uncover the killer's identity before it's too late. Like most teen horror movies, critics weren't so kind to I Know What You Did Last Summer upon initial release (it was unfavourably compared to Scream, which shared the same screenwriter), but it remains a favourite for '90s kids to this day thanks to its potent scares and intriguing mystery.
IMDB Rating: 5.7, Rotten Tomatoes: 36%
Sign up for Amazon Prime and Prime Video in Australia
We love a good thriller, which is why we've narrowed down some of the best ones that are now available to watch on Amazon Prime Video. These films will have you on the edge of your seat in suspense, so sit back, try to relax, and enjoy.
No Country For Old Men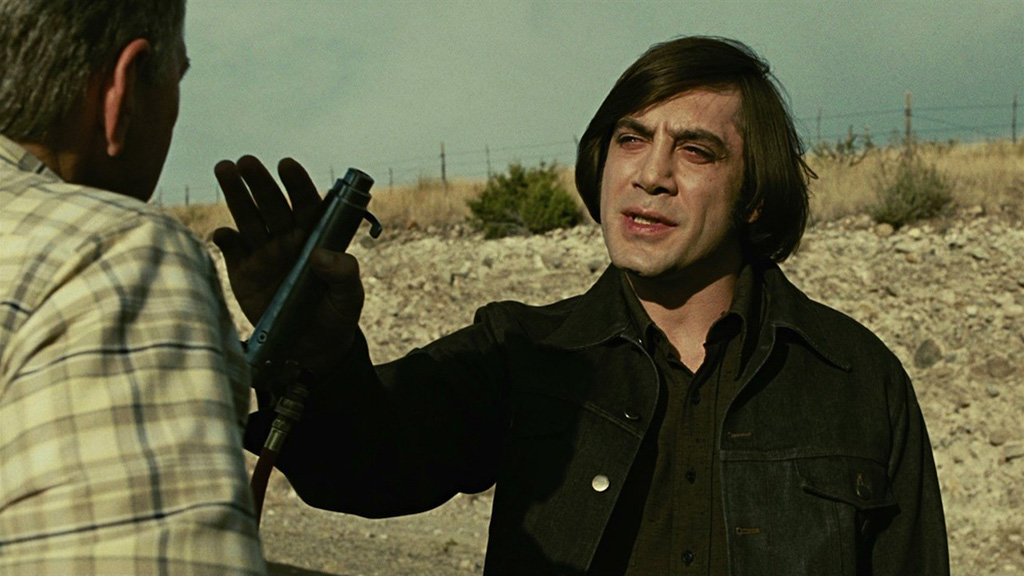 Credit: Paramount Pictures
Javier Bardem won an Oscar for essentially playing the human personification of death in No Country For Old Men, a taut thriller from the Coen brothers (The Big Lebowski, Fargo). Every single moment that Bardem is on-screen is filled with dread, as he leaves a trail of bodies across Texas in search of a missing bag of cartel money, which is in the possession of Llewelyn Moss (Josh Brolin). Can the local sheriff (Tommy Lee Jones) catch up to Llewelyn before his pursuer reaches him? A film that's as bleak and unsettling as the Cormac McCarthy novel that it's based on, No Country For Old Men will surely haunt you for years to come.
IMDB Rating: 8.1, Rotten Tomatoes: 93%
Switchback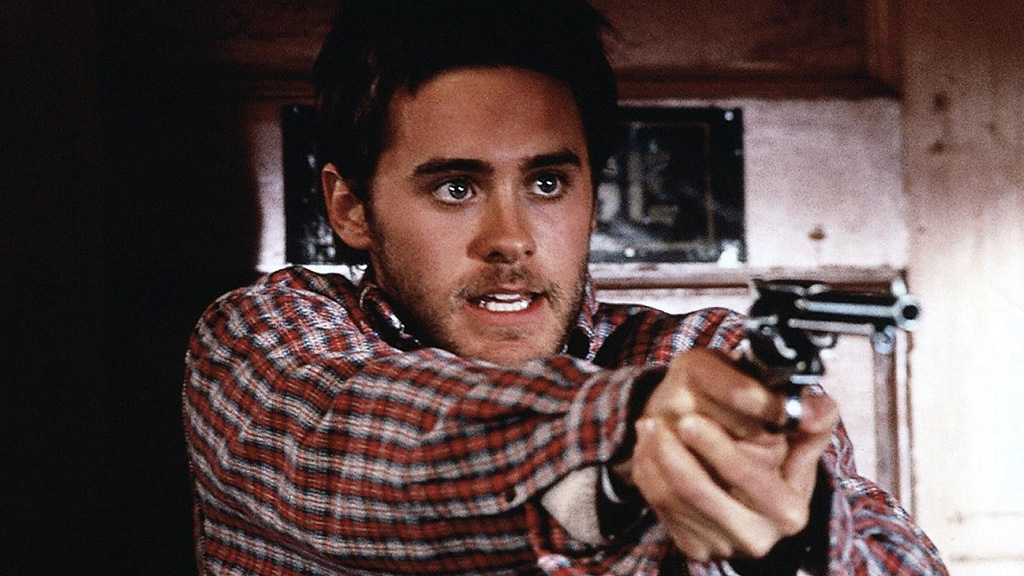 Credit: Paramount Pictures
Without question, the '90s was a true golden era for serial killer thrillers, with films like The Silence of the Lambs, Se7en and Copycat being particularly memorable. However, there were a number of worthwhile gems released during this time that managed to slip through the cracks, with Switchback being one film that's particularly underrated (especially by critics). Frank LaCrosse (Dennis Quaid) is an FBI agent on the trail of a vicious serial killer. Things become personal for LaCrosse when the killer kidnaps his son. Meanwhile, a young medical school dropout (Jared Leto) hitches a ride with a local drifter (Danny Glover) across the American Southwest. As they travel across snowy Colorado, more dead bodies seem to pile up in their wake. How long before they pair crosses paths with LaCrosse? And will he find his boy before it's too late? Also stars R. Lee Ermey (Full Metal Jacket), Ted Levine (The Silence of the Lambs) and William Fichtner (The Dark Knight).
IMDB Rating: 6.4, Rotten Tomatoes: 32%
Munich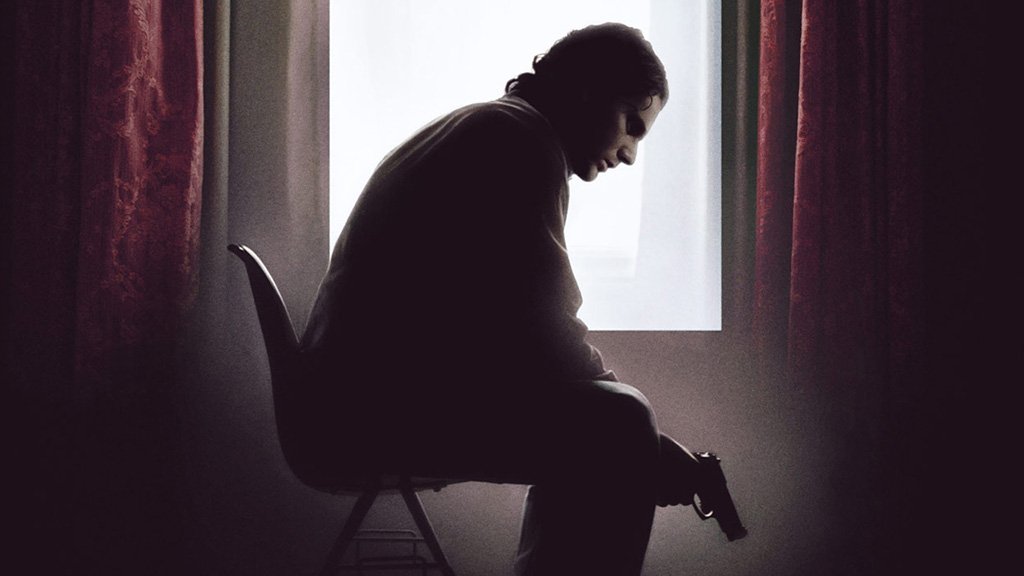 Credit: Universal
Though he's established a rabid fan base due to the success of blockbuster films like Jurassic Park, Jaws and Raiders of the Lost Ark, director Steven Spielberg is arguably at his best when tackling more grown up fare – films like Schindler's List and Saving Private Ryan can attest to that. However, there is one film in particular that is arguably the most complex and adult of his entire career, and that film is Munich. Based on the real-life tragedy that occurred during the 1972 Munich Summer Olympics, in which the entire Israeli team was taken hostage and then massacred by the Palestinian terrorist group Black September, the film sheds light on Israel's secret retaliation missions. Allegedly, these black ops saw undercover Mossad agents (played here by the likes of Eric Bana, Daniel Craig and Ciarán Hinds) track down and assassinate the men believed responsible in a rather public manner. Rather than take sides in the still ongoing conflict between Israel and Palestine, Spielberg questions the cost of vengeance on the conscience and soul of an entire country, asking whether it ultimately achieves anything other than more bloodshed. A riveting film that does not shy away from the story's more harrowing aspects.
IMDB Rating: 7.6, Rotten Tomatoes: 77%
Collateral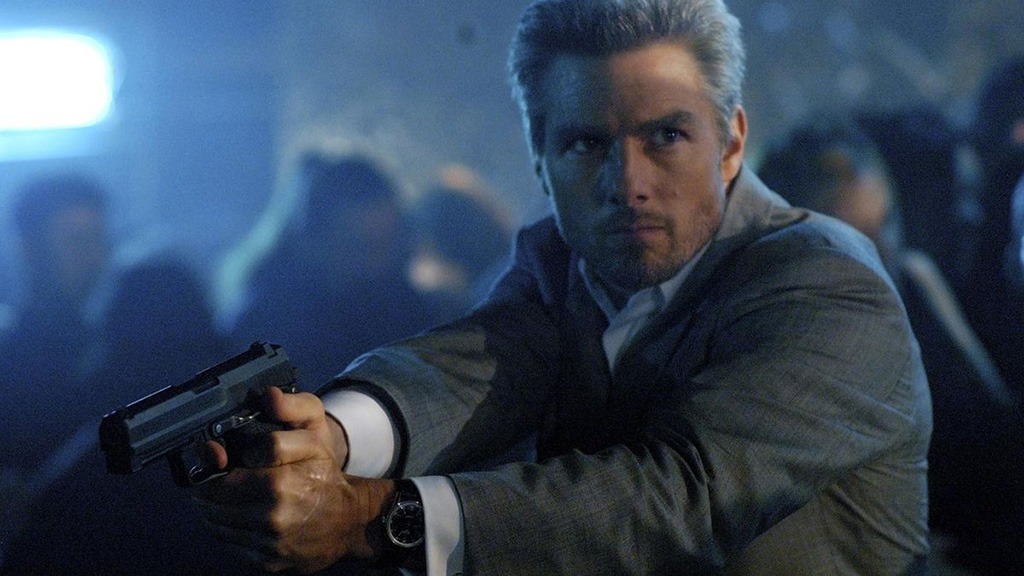 Credit: Paramount Pictures
Tom Cruise plays totally against type in Collateral, a fantastic thriller from visionary director Michael Mann (Heat, Miami Vice). Cruise plays Vincent, a ruthless hitman with silver hair who forces cabbie Max (Jamie Foxx) to be his personal chauffeur for the night as he travels around Los Angeles taking out targets. Can Max make it out of this situation alive? Or will he end up as Vincent's final victim? Using special digital cameras to capture LA at night in all its gritty glory, Mann achieves a sense of realism that makes you feel like you're right there with the characters. Packed with action and suspense, Collateral is an immaculately crafted thriller which shows a much scarier side of Cruise than we're used to seeing.
IMDB Rating: 7.5, Rotten Tomatoes: 86%
Sign up for Amazon Prime and Prime Video in Australia
We're serious cinephiles here at at TechRadar. It's not all about Marvel around here – we enjoy a good tear-jerker, too. There are many serious drama films streaming on Amazon Prime Video right now – here are some of the best ones.
Heat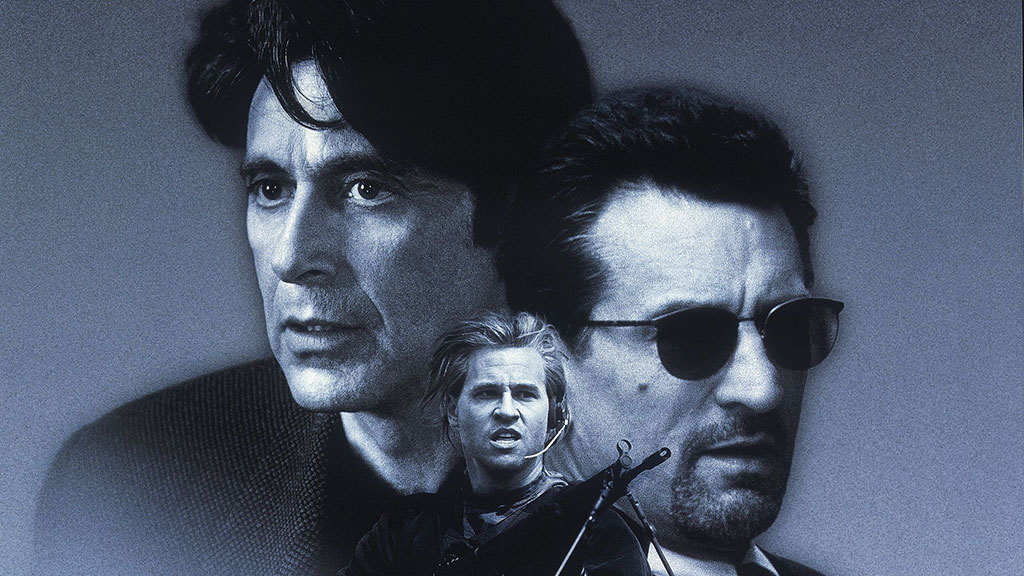 Image credit: 20th Century Fox
Like movies featuring cops chasing robbers? What about stoic professional criminals in sharp grey suits? Well, you're likely to absolutely adore Heat, a film from acclaimed director Michael Mann (Collateral, Manhunter). As the first film to put Robert De Niro and Al Pacino on screen together (The Godfather Part II doesn't count), Heat is understandably renowned for its powerhouse performances. De Niro plays Neil McCauley, a career criminal whose string of high-profile bank and armoured car robberies across Los Angeles has placed him square in the sights of Lt. Vincent Hanna (Pacino). One way or another, the pair's cat and mouse chase will come to an end – the only question is which man will be left standing once it's all over? Also featuring Val Kilmer, Ashley Judd, Tom Sizemore and Natalie Portman (among many others), Heat is a must-watch crime film classic.
IMDB Rating: 8.2, Rotten Tomatoes: 86%
The Godfather & The Godfather Part II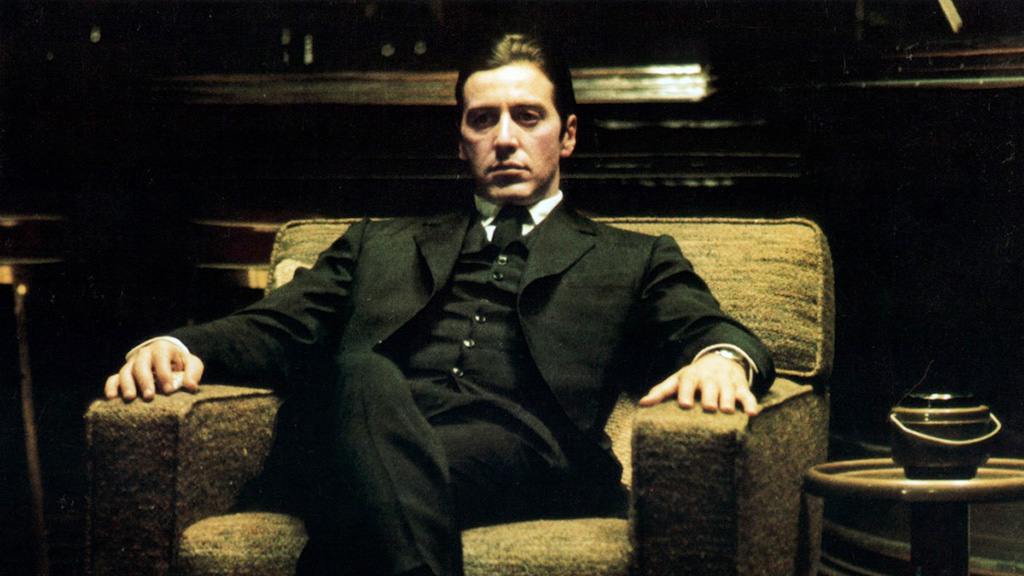 Credit: Paramount Pictures
Two of the greatest films of all time, Francis Ford Coppola's The Godfather and The Godfather Part II are now available to stream on Amazon Prime Video. The first film charts the rise of Micheal Corleone (Al Pacino), a war hero who takes control of his family's crime dynasty following an attempt on the life of his father, Don Vito Corleone (Marlon Brando). Its follow-up, The Godfather Part II, simultaneously acts as a prequel and sequel, showing us how a young Vito (Robert De Niro) came into power, while also continuing Michael's story from the first film. Both films swept the Oscars in their respective years, and it's not hard to see why – The Godfather and The Godfather Part II are undisputed masterpieces, each telling grand, ambitious stories that deal with big themes on an epic canvas. You'd be hard-pressed to find two finer examples of the power of cinema.
The Godfather: IMDB Rating: 9.2, Rotten Tomatoes: 98% The Godfather Part II: IMDB Rating: 9.0, Rotten Tomatoes: 97%
The Social Network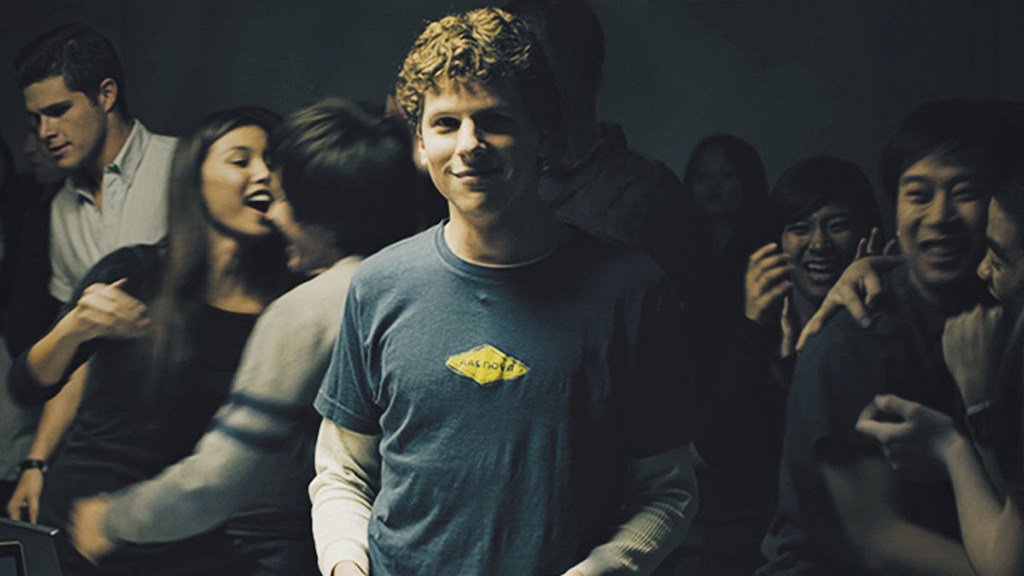 Credit: Sony Pictures
Perhaps the best film ever made about the tech industry, The Social Network tells the story of the early days of Facebook, with a mesmerising Jesse Eisenberg playing the company's CEO, Mark Zuckerberg, and Andrew Garfield starring as its co-founder, Eduardo Saverin. Screenwriter Aaron Sorkin (The West Wing) is known for his fast-talking, witty characters, and he truly outdoes himself here, providing Eisenberg with more snappy verbal barbs than the real Zuckerberg is likely capable of (no Sweet Baby Ray's or smoked brisket discussions to be found here). That said, it all adds up to an immensely gripping film directed with clockwork-like precision by visionary auteur, David Fincher (Zodiac, Fight Club). Throw in some impressive supporting turns from Justin Timberlake (as Napster founder Sean Parker) and Armie Hammer (playing both of the Winklevoss twins), and you have an honest-to-goodness classic.
IMDB Rating: 7.7, Rotten Tomatoes: 95%
Taxi Driver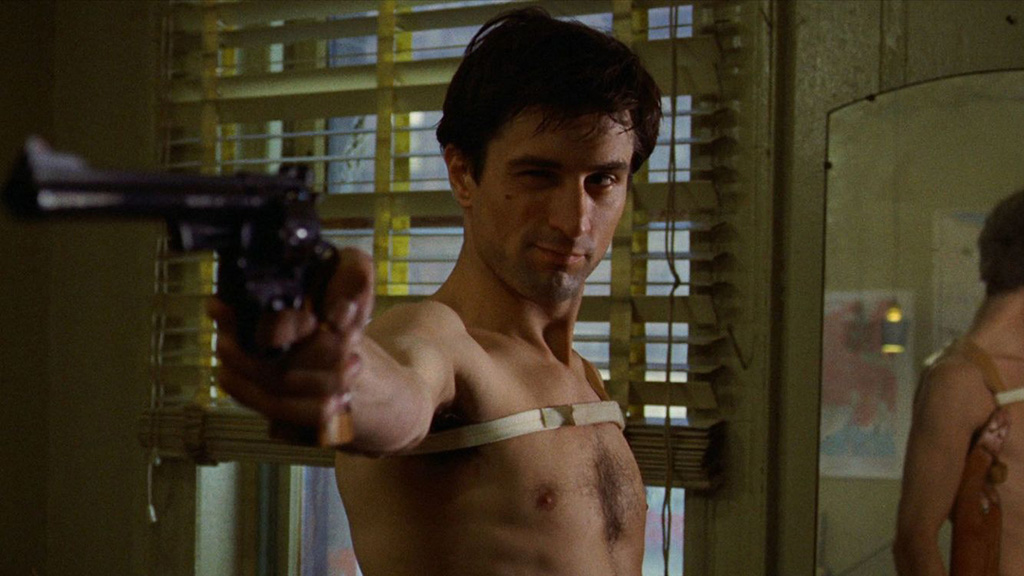 Credit: Sony Pictures
Few films in the history of cinema are as powerful as Martin Scorsese's masterpiece, Taxi Driver. Made in the mid '70s, back when New York was a rougher, dirtier place, the film practically oozes a scuzzy, neon-bathed atmosphere all of its own. Robert De Niro plays Travis Bickle, a troubled, lonely Vietnam vet who takes a gig driving a cab because he just can't sleep at night. Though he's disgusted with the Big Apple's sleazy, vice-filled ways, Travis can't seem to stay away from its seedier areas, picking up questionable fares in bad neighbourhoods and frequenting scummy porno theatres in an effort to cure his insomnia. After a failed attempt to start a normal relationship with political campaign worker Betsy (Cybill Shepherd), Travis meets a 12-year-old prostitute named Iris (Jodie Foster) as she attempts to run away from her despicable pimp, Sport (Harvey Keitel). With his revulsion pushed over the edge, Travis stocks up on firearms and channels his immense anger and hatred into a mission to save Iris from her tragic circumstances. Fantastically directed and acted, and featuring the late, great Bernard Hermann's haunting final score, Taxi Driver is a film that every lover of cinema needs to see.
IMDB Rating: 8.3, Rotten Tomatoes: 99%
Sign up for Amazon Prime and Prime Video in Australia
Need a good laugh? Amazon Prime Video has some wonderful comedies on offer, with a bit of something for everyone. From the light-hearted, to the pitch black, you're guaranteed to find some laughs below.
Hot Rod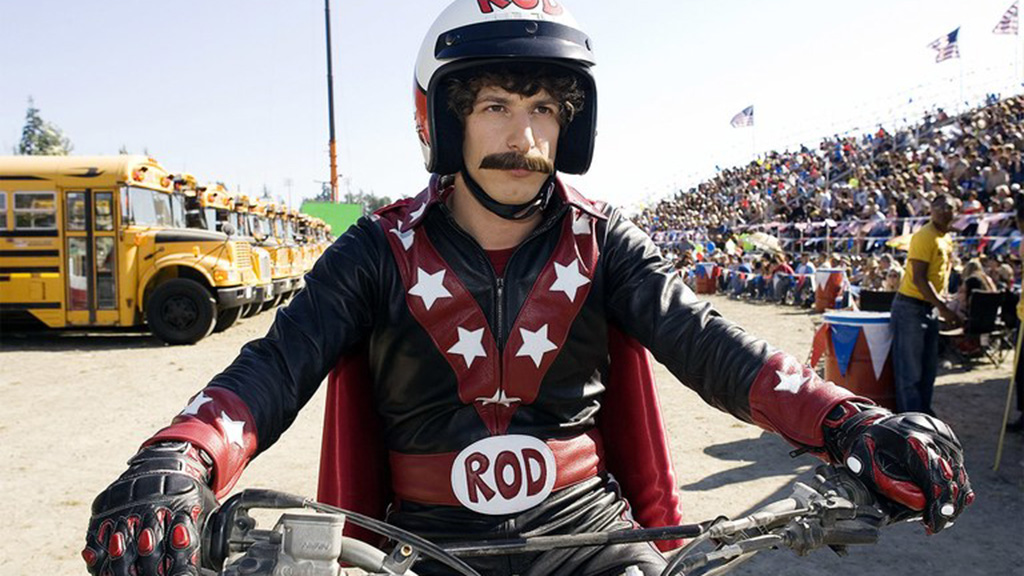 Credit: Paramount Pictures
Before they exploded onto the scene with their comedic hip-hop group The Lonely Island, Andy Samberg, Jorma Taccone and Akiva Schaffer released Hot Rod, a hilarious comedy starring Samberg as a talentless stuntman named Rod who believes his birth father was Evel Knievel's back-up. In order to raise money for his stepfather's operation, Rod teams up with his stepbrother (Taccone) and friends (Bill Hader, Danny McBride and Isla Fisher) to host a huge stunt that would see him attempt to jump over 12 buses on a moped. Quirky, quotable and filled with off-the-wall moments (including an incredible montage set to John Farnham's 'You're the Voice'), Hot Rod is a comedy cult classic that was completely misunderstood by critics at the time of its release, but will only grow in popularity as the years tick over. Cool beans? Cool beans.
IMDB Rating: 6.7, Rotten Tomatoes: 40%
The Big Lebowski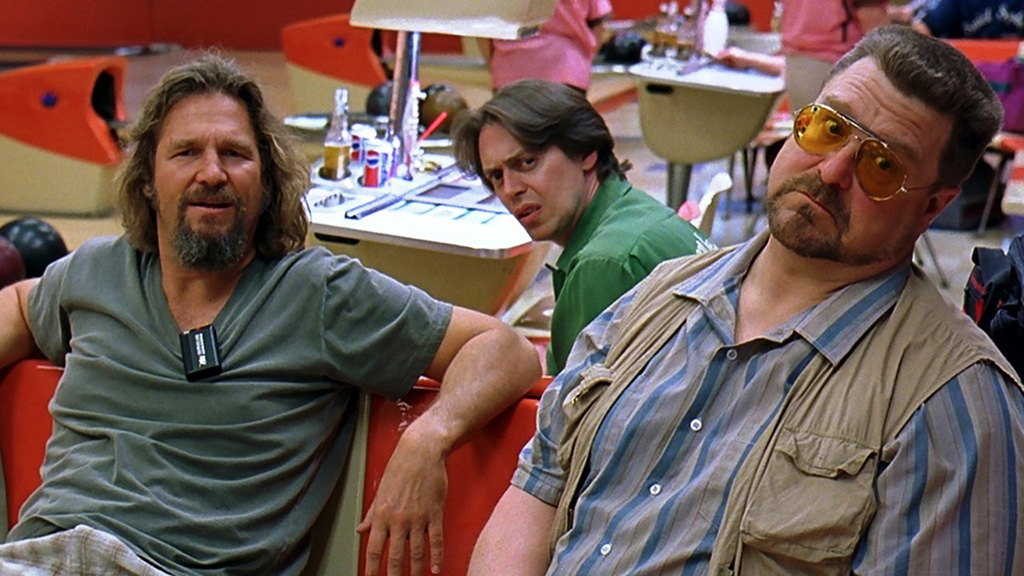 Credit: Universal
One of the Coen Brothers' finest (and funniest) films, The Big Lebowski has continued to grow in popularity since its 1998 release. Jeff Bridges stars as 'The Dude', a laid-back hippie who lives his life without a care in the world – that is, until a case of mistaken identity finds him embroiled noirish mystery involving a rich guy's missing trophy wife, misplaced money, shady pornographers, scissor-happy nihilists and a stolen rug (it really tied the room together). On top of this, The Dude's crazy bowling partner Walter (John Goodman) forces himself into the situation, making everything worse as a result. Surprising and endlessly quotable, The Big Lebowski is a bonafide classic – but that's just, like, our opinion, man.
IMDB Rating: 8.1, Rotten Tomatoes: 82%
Hot Fuzz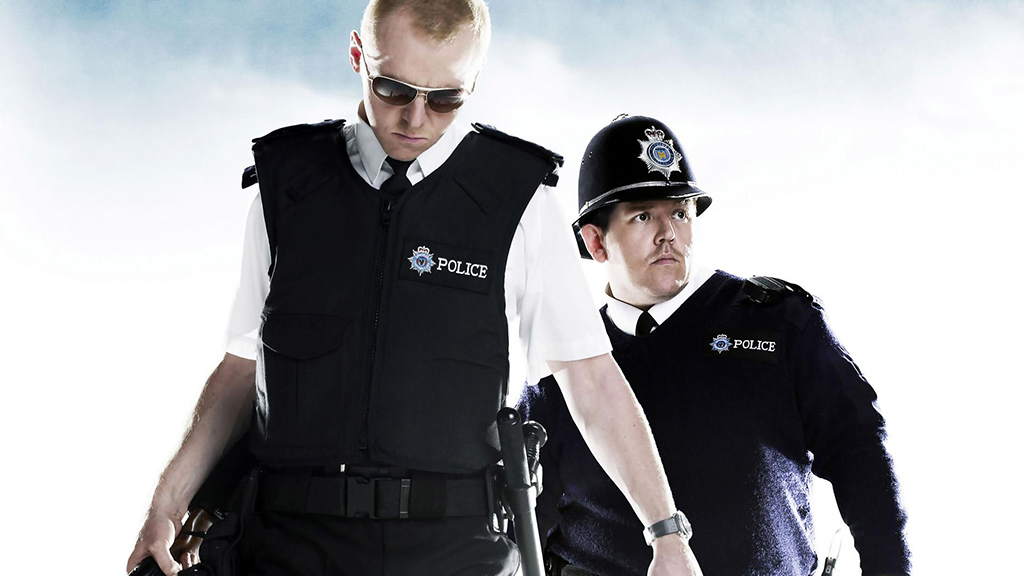 Credit: Universal
Following the success of their classic rom-zom-com, Shaun of the Dead, director Edgar Wright, star and writer Simon Pegg and co-star Nick Frost teamed up once again to bring their hilarious sensibilities to the buddy-cop movie genre with Hot Fuzz. London super-cop Nicholas Angel (Pegg) is involuntarily transferred to a village in the English countryside for making his superiors look bad by comparison. There, he teams up with dim-witted (but well-meaning) cop Danny Butterman (Nick Frost) and together, the pair uncover a murder conspiracy. If films like Point Break and Bad Boys II are in constant rotation at your place, you absolutely owe it to yourself to grab a Cornetto and watch Hot Fuzz.
IMDB Rating: 7.9, Rotten Tomatoes: 91%
Airplane!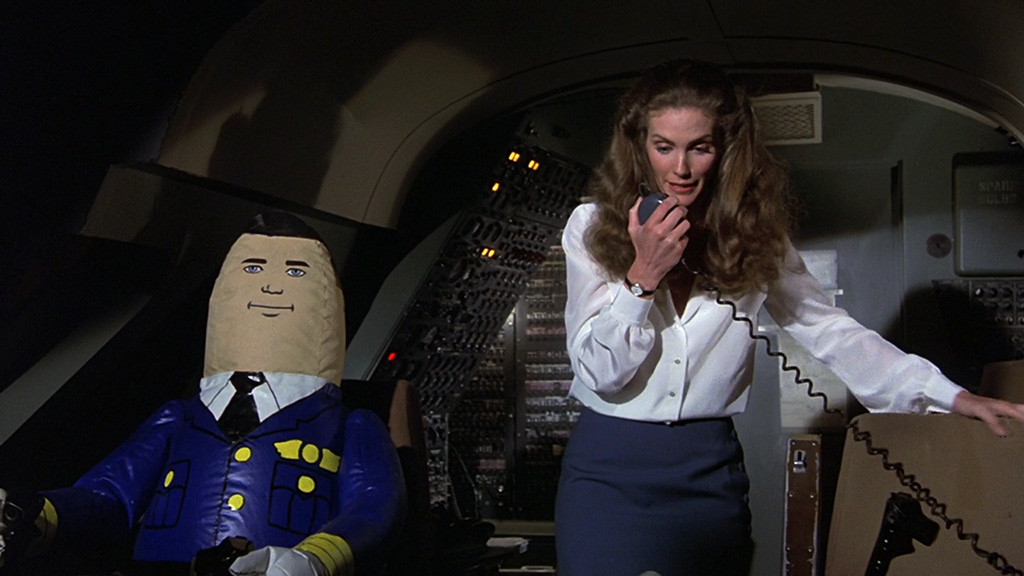 Credit: Paramount Pictures
The spoof comedy that started it all, Airplane! is the kind of film that throws out so many gags per minute, that you won't even notice when one falls flat. A pitch-perfect send-up of the Airport disaster movies of the 1970s, Airplane! works because its performers play their roles completely seriously, as if they're oblivious to the immense silliness all around them. If you love deadpan comedy of The Naked Gun and Top Secret!, which were both made by the same people, you'll love Airplane!
IMDB Rating: 7.8, Rotten Tomatoes: 97%
Sign up for Amazon Prime and Prime Video in Australia
In the mood for some high-octane entertainment? These are some of the most action-packed movies now streaming on Amazon Prime Video in Australia. Adrenaline junkies will get a kick out of every one of the brawny movies listed below.
Top Gun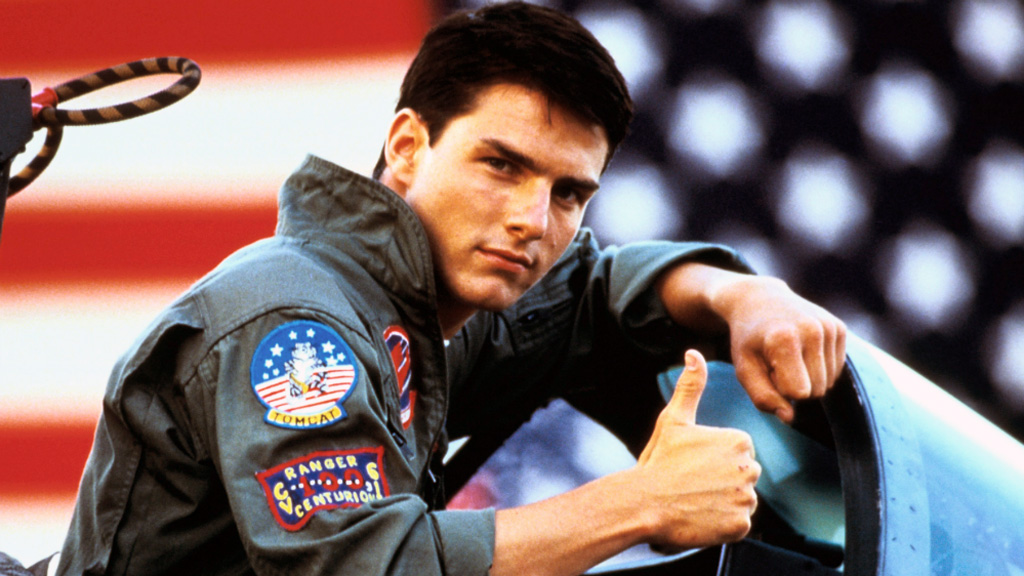 Credit: Paramount Pictures
If you feel the need, the need for speed, then look no further than Top Gun, the classic fighter pilot action film that made Tom Cruise a megastar. Cruise plays the hotshot pilot Maverick, who must remove the chip from his shoulder that's holding him back from being the ace pilot he's destined to be. Featuring an amazing '80s soundtrack and incredible jet fighter scenes, Top Gun is adrenaline-junkie's dream. Watch it before the upcoming sequel, which is in production right now!
IMDB Rating: 6.9, Rotten Tomatoes: 54%
Mission: Impossible — Fallout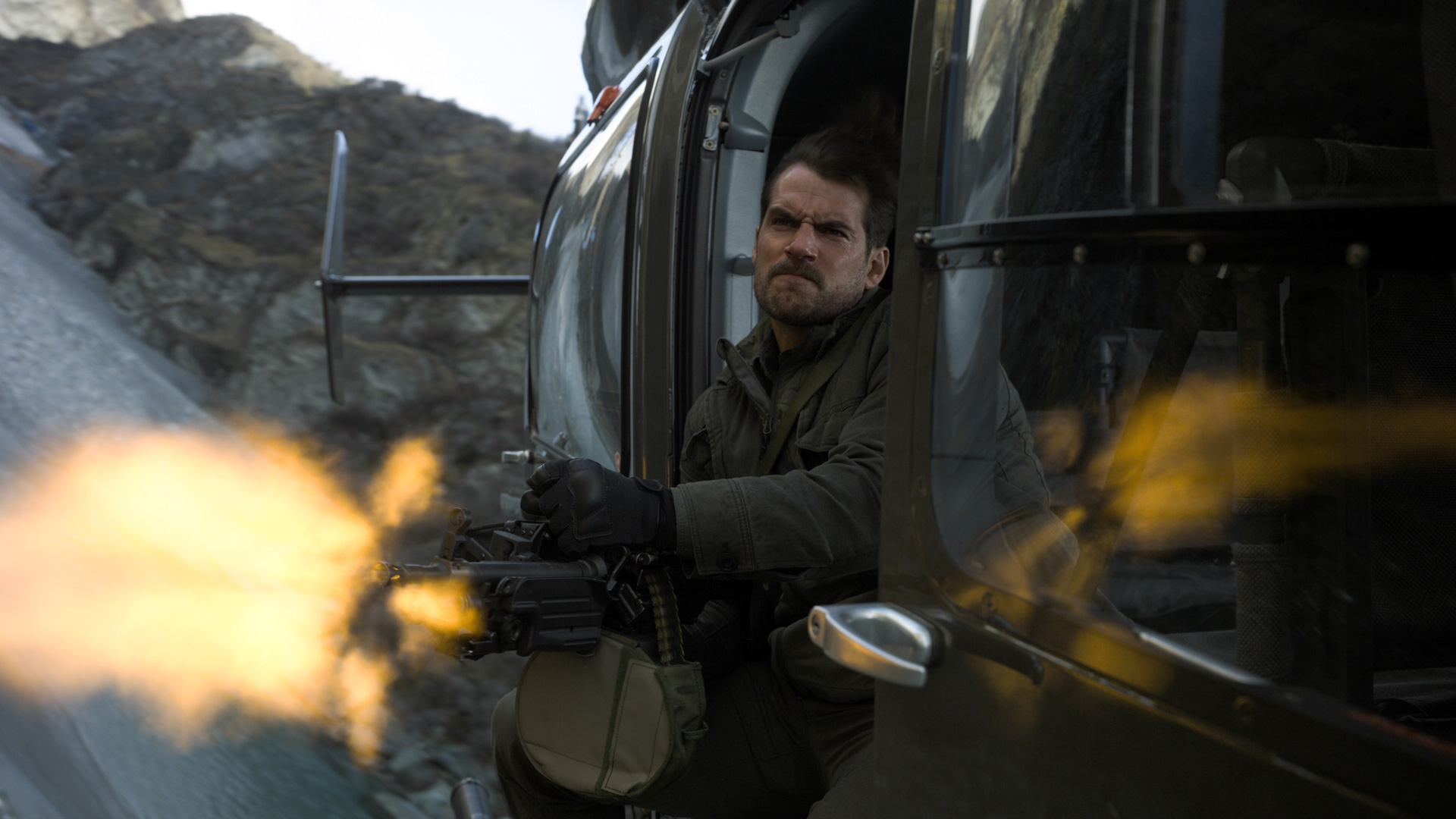 Image credit: Paramount Pictures
The latest (and arguably greatest) entry in the Mission: Impossible series sees star Tom Cruise perform his most incredible stunts to date! In Fallout, Ethan Hunt (Cruise) and his team (Ving Rhames, Simon Pegg) must infiltrate a terrorist group called The Apostles in order to retrieve three stolen plutonium cores before they fall into the hands of a mysterious extremist known only by the pseudonym John Lark. With the IMF having bungled its first attempt at getting the plutonium back, the CIA appoints August Walker (Henry Cavill) to shadow Hunt and his team, but can he be trusted? To make matters more complicated, MI6 agent Ilsa Faust (Rebecca Ferguson) has also returned with her own mission which clashes with Hunt's. A truly exceptional blockbuster that's packed with non-stop action and suspense, it will be very difficult for director Christopher McQuarrie to top Mission: Impossible — Fallout in its already-announced back-to-back sequels.
IMDB Rating: 7.8, Rotten Tomatoes: 97% Watch Mission: Impossible — Fallout on Amazon Prime Video right now
The Indiana Jones Saga (1-4)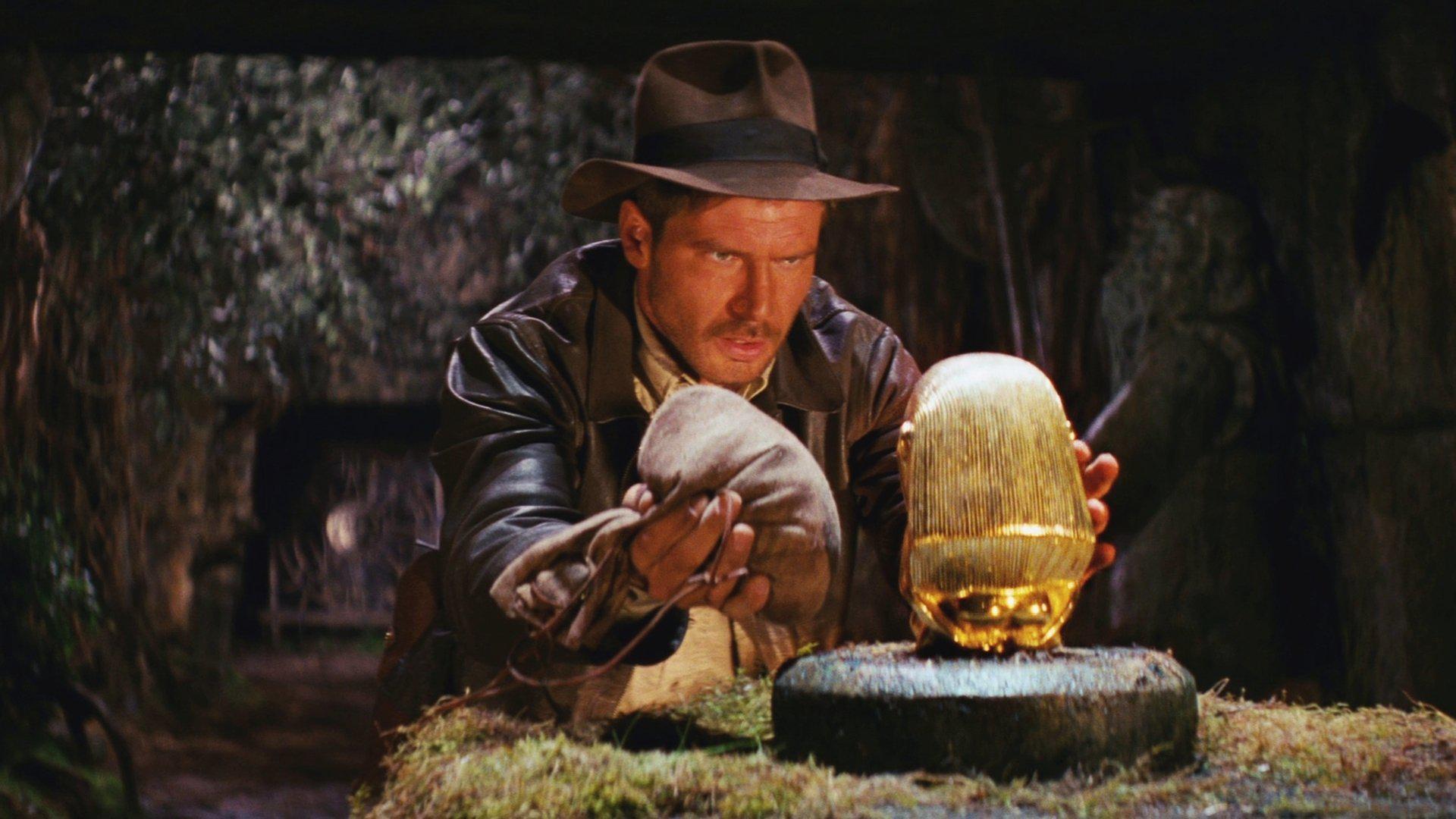 Image credit: Paramount Pictures
One of the most beloved film franchises of all time (particularly if you pretend the fourth entry doesn't exist) Steven Spielberg and George Lucas' Indiana Jones movies strike the perfect balance between sweeping adventure and historical intrigue. Indiana Jones (Harrison Ford) is a charming archeology professor who spends his time away from campus embroiled in globe-trotting escapades in search of priceless artefacts. Moving from one death-defying chase to another, Indy must fend off an assortment of villains, from power-crazed Nazis to ancient cults. Thankfully, with the help of some friends and his trusty bullwhip, Indiana always manages to save the day. Required viewing for any film fan.
Raiders of the Lost Ark: IMDB: 8.5, RT: 95% Indiana Jones and the Temple of Doom: IMDB: 7.6, RT: 85% Indiana Jones and the Last Crusade: IMDB: 8.2, RT: 88% Indiana Jones and the Kingdom of the Crystal Skull: IMDB: 6.2, RT: 78%
Lionheart (a.k.a. Wrong Bet)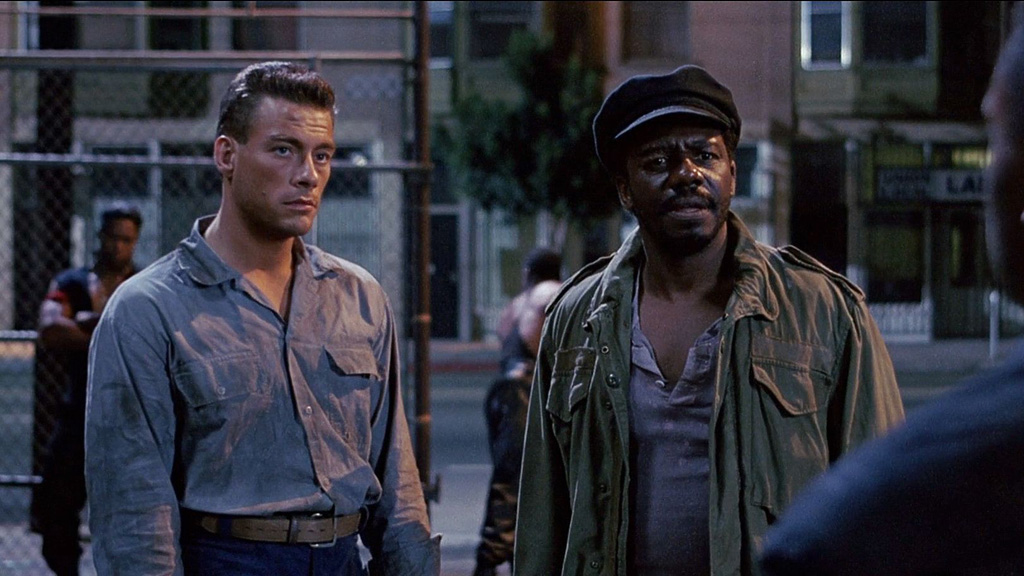 Image credit: MVD Entertainment US
When Foreign Legion soldier Lyon (Jean-Claude Van Damme) receives word that his troubled brother has been brutally burned alive, he goes A.W.O.L. in an attempt to visit him and his family in America. Unfortunately, his brother dies, leaving his wife and young daughter on the verge of homelessness. Now, Lyon must secretly fight as an underground street brawler in order to provide for his dead brother's family. One of Van Damme's earlier efforts, Lionheart sits comfortably alongside his other classic fight flicks, Bloodsport and Kickboxer. Featuring excellent fight scenes and a surprising amount of melodrama, Lionheart is JCVD at his very best.
Mission: Impossible (1-4)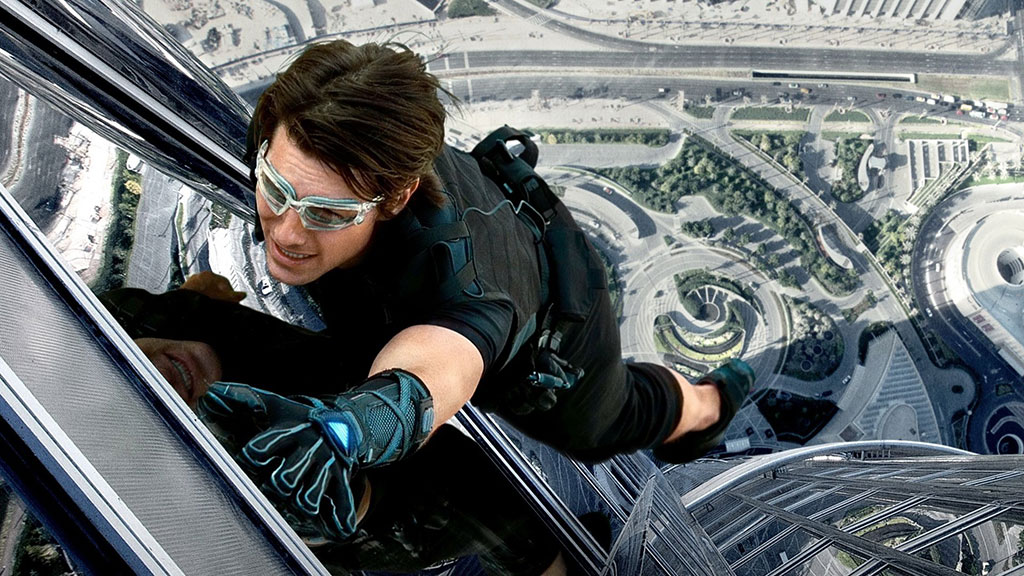 Credit: Paramount Pictures
Your mission, should you choose to accept it, is to binge watch the first four Mission: Impossible movies in an effort to witness the escalating lunacy of Tom Cruise as he undertakes death-defying stunts for our amusement! This spy series has gone from strength to strength over the years (well, so long as you don't include M:I-2), with the series' fourth entry, Mission: Impossible – Ghost Protocol (pictured) being a particular highlight. We recommend starting with the fantastic first entry, which shows just how much the franchise has changed over the last 20 years.
Watch Mission: Impossible 1-4 now on Amazon Prime Video
The Bourne Saga (1-4)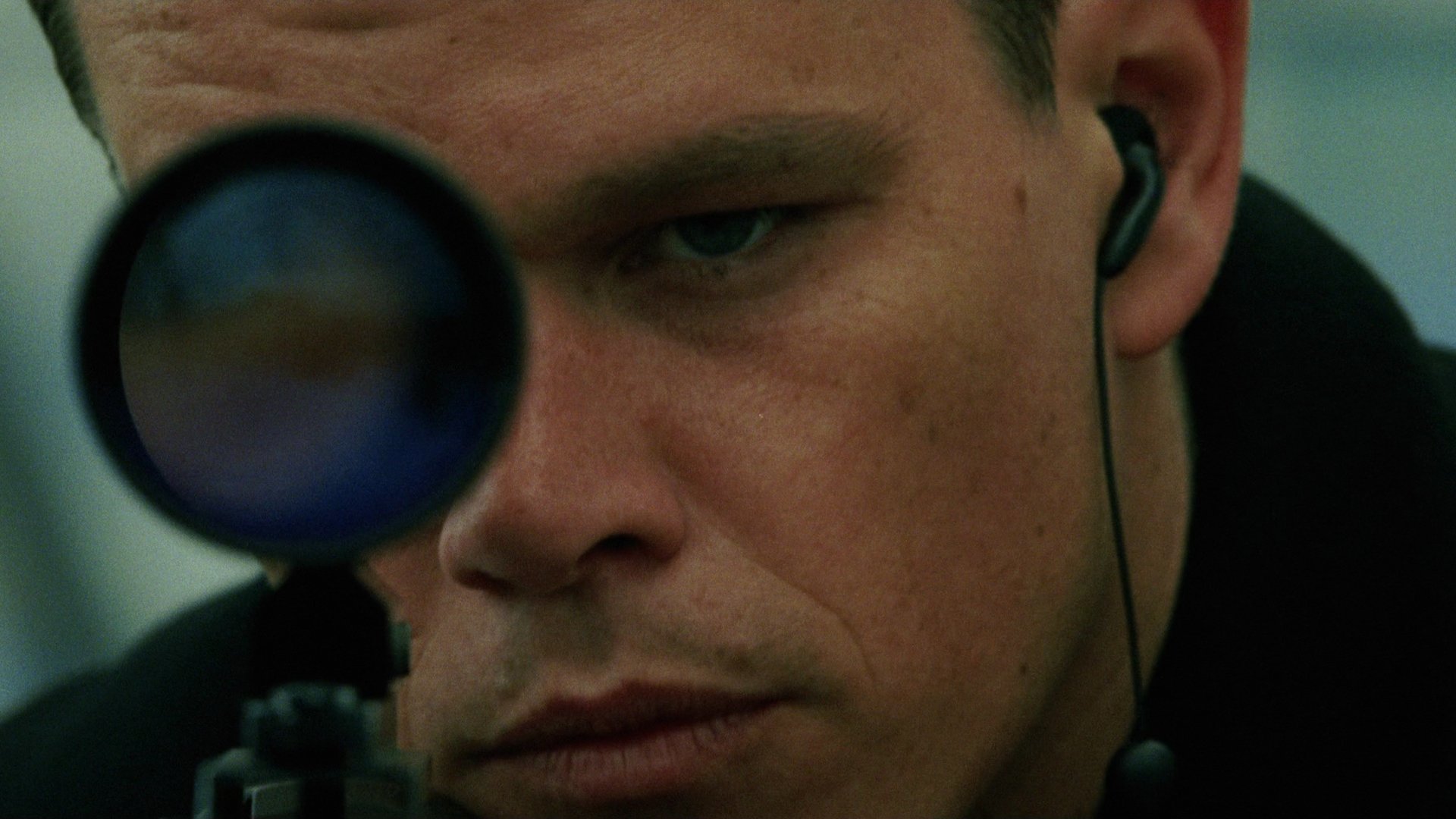 Credit: Universal
Proving there's no shortage of intense spy action on Amazon Prime Video, the first four Bourne films are now available to stream. Starting with The Bourne Identity, the film tells the story of an amnesiac named Jason Bourne (Matt Damon) who quickly discovers that he's a lethal government assassin before setting off on a quest to discover his true identity. Over the next two instalments, Bourne will take the fight to this creators even further, in an effort to holds those responsible accountable for all the deaths they've caused. In the series fourth entry, The Bourne Legacy, we meet a new superspy named Aaron Cross (Jeremy Renner) and learn more about the Black Ops program that creates machine-like killers for the government.
Watch The Bourne Saga (1-4) now on Amazon Prime Video
Bay Boys I & II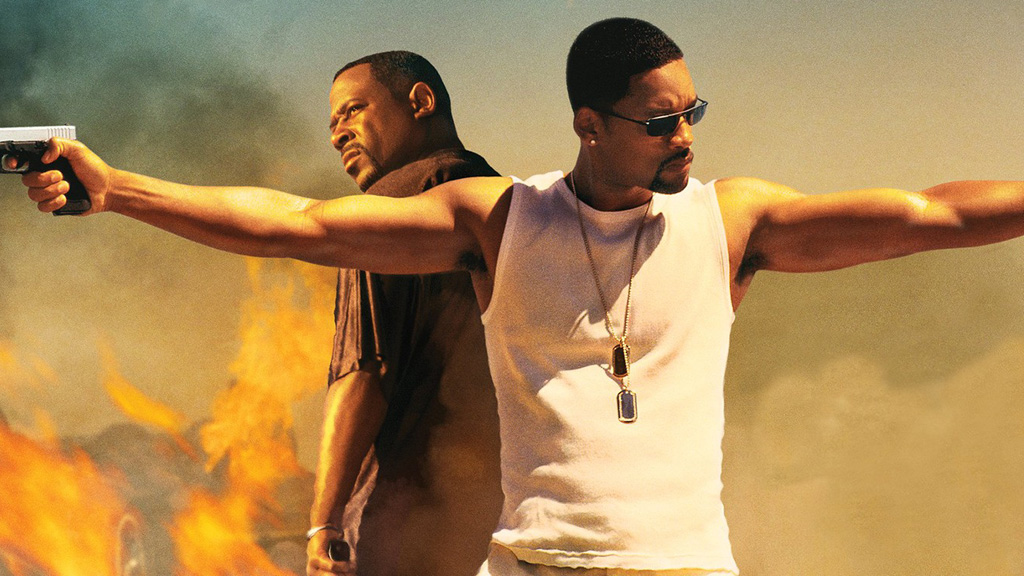 Credit: Sony Pictures
Bad Boys, notable for kicking off the cinematic careers of both Michael Bay and Will Smith, is a stylish, action-packed buddy cop movie in which a pair of detectives (Smith and co-star Martin Lawrence) must take down a murderous drug kingpin. Bad Boys II is like the first film times ten, with Bay dialling up the action scenes, style and running time to ludicrous new heights. Violent, profane and legitimately funny, Bad Boys I & II are must-see films for action fans, even if they were absolutely hated by critics.
Bad Boys: IMDB Rating: 6.9, Rotten Tomatoes: 42% Bad Boys II: IMDB Rating: 6.6, Rotten Tomatoes: 22%
Sign up for Amazon Prime and Prime Video in Australia
Source: techradar.com